Cambodian couple saw house in half in divorce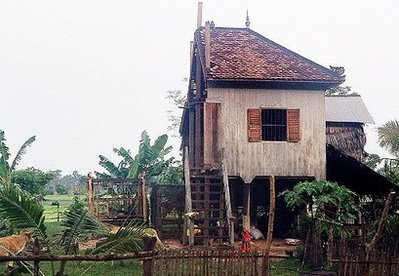 Philippines
3 responses

• Jamaica
14 Oct 08
I heard this story over the news and my first reaction was that this couple was not easy. I started laughing. The wife say that going through the court will take too long so what they did was to shared everything my themselves in half. So they decided to saw the house in two and the gentleman took his and left. Divorced is a messy affair but in my estimation I think that these couple should have think rationally than go ahead and did this. What what half a house do to a person. They should have just sell it and split the money but such is life. Anger is not all.

• Philippines
14 Oct 08
It's a bit odd don't you think, even if they are that angry. One can't help but laugh as initial reaction. Funny thing, is the relatives of the parties helped in the deed. Anyways,it is reported too that even local officials can't help them settle things appropriately. So, the house cut in half, and apparently, things had been less violent.

• United States
14 Oct 08
When I first read this story I was thinking to myself thank goodness they didn't have children. I have never been to Cambodia but wouldn't it have been easier for one of them to buy the house?


• United States
14 Oct 08
Yeah, I read this article. This guy left his wife over an alleged affair she was having with a local man of the law. For me personally, I would have to have some hardcore proof that my wife was absolutely doing something before I took a saw to my home. Ok, even then I don't think I'd lose my mind and saw my house in half. This guy was crazy! lol.