Feeling Guilty for spanking Kids Bottom as punishment

Philippines
October 16, 2008 4:00am CST
"I always swore that a spanked" kids bottom as punishment is something I wouldn't do.Yet, this morning I did. My daughter just wouldn't do anything.. brush her teeth.. eat her breakfast, put on her shoes.. nothing. I was so frustrated that I just spanked her bottom, then felt terribly guilty when she wouldn't stop crying.My question is this: if over the long term a " spanked" kids bottom as punishment doesn't work.. then what can i do when she's acting up and driving me nuts. I don't want to spank anymore and feel guilty about it..
6 responses

• Philippines
16 Oct 08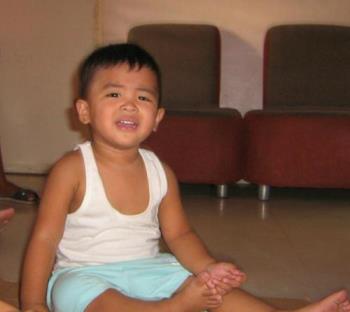 I understand you my dear! I am also a mother and the pain we inflict on our child hurts us as well! We really do not want to spank our child as much as possible but we have to be tough sometimes in order to discipline the child. As the word of God said in Proverbs 22:15 "Foolishness is bound in the heart of a child; but the rod of correction shall drive it far from him". We do love our children but we must admit that indeed they do foolish things we can't even imagine they could do at such an early age. So if we do not want them to go foolish all their lives, it is our duty to enforce discipline. If we need to use the rod then so be it. As the old saying goes... Spoil the rod, spoil the child. It's an old saying and like most things old, it has been neglected of late. But there is a big, big truth about it. If you spare the rod, you will indeed spoil your child. So don't be guilty my dear, if the child deserves some spanking then do but please do it because you love her and not because you are angry with her. After spanking her... tell her the reasons why she got the spanking and explain to her fully well that if she will behave and will be obedient she will be spared of the rod. Through all the disciplinary process... makes sure your love for her is still felt by your child.

• Philippines
17 Oct 08
Hello Salonga! yes. I do really love my daughter and i dont want her to do some foolish things.After i did that, i talked to her and explain why i spanked her. Thank you for understanding my situation. I will remember all your reminders and advise.. More power.

• Philippines
16 Oct 08
I believe that a child needs to be disciplined at a young age in order for them to understand that there are certain things that they are not suppose to do. But there are still guidelines to be followed like never spank your child with your bare hands, use a brush or a ruler, anything flat that will not wound the child yet will hurt them enough to have an impact. The bottom is actually the right place to spank a child coz its mildly "cushioned".

• Philippines
17 Oct 08
Hi silverlight! Thank you for your advice.. I will remember that..Have a nice day and God bless!

• Philippines
17 Oct 08
Hello anewor_08 ! Temper tantrums are a normal part of child development. However, when kids express anger in outbursts of rage it is a significant challenge for us parents. I have a 9-year-old boy and he had some share of tantrums when he was little. We usually blame our parenting skills when the problem may not be so, but may be related to individual personality style of kids or triggering situations. Characterizing the type of temper tantrum may help us understand so that we may apply different approaches. Types of temper tantrums include fatigue-related, attention-seeking or demanding, refusal, disruptive, potentially harmful or ragelike(taken from a medical book). If kids experience temper tantrums due to excessive fatigue or hunger, the most appropriate response is to give support, sleep or food of course. Positive remarks from us may help mitigate feelings of frustration. When a child is insistent and makes unreasonable demands, it is best to ignore him or her and allow time for a child to regain composure. When a child doesn't want to go to bed or to school, it should be approached with firmness and consistency. We should be clear and consistent in our request for compliance but we must allow time for our kids to respond. If this fails, it may be necessary to intervene with physical restraint by moving our kids to the bedroom or the car. When the behavior is out of control and occuring in malls, supermarkets or anywhere in a public place, it is necessary to remove the child from the situation and impose a time-out. This is what I do now. I used to spank my son but it hurts me even more seeing him cry. Plus, the fact that it might harbor hate feelings. TIME-OUT or removal of priveleges should be distinguished from punishment. Time-out involves the removal of positive reinforcement for unacceptable behaviour. Punishment involves issuing verbal reprimand or inflicting physical pain (spanking) to eliminate an undesired behavior. The rule of thumb for the lenght of time-out is approximately 1 min per year of age. It really works for my son. When it's study time and he gets lazy, I just don't talk to him for 9 mins (since he is 9 yrs old now) and in a little while, he starts a conversation and everything's fine. I do hope it will work for your kids too. :)

• United States
22 Oct 08
I am a parent in favor of spanking. I think that it has its place and can be an effective method of discipline. However, it should never be done in anger, which is often hard to do. In fact, discipline should never be done in anger. I don't know how old your daughter is or how much time you had, but it seems that you needed a bit of time out (the best reason for time outs) to calm down and figure out the best way to handle the situation. Separate you and her. You can put her in her bed and go do your time out on the porch. Make sure you breath and calm down and then you can go handle the situation much more calmly. Even if you need to do that a few times to handle the situation.

• United States
23 Jul 09
It feels strange reading about parents who do this in a way that has some planned course of action feel to it. After a child errupts, a parent might place them in another room, and them spank several times over the knee, and then leave them alone. I don't think I've ever spanked my child, when the situation is past, or when I wasn't angry. Sometimes scuffles break out between her and myself and it is such a physical struggle to get her clothing on that a swift smack to the leg will sometimes get her to understand she's breached the wall of patience. So, I don't see the correlation between spanking and being calm, or spanking after the fact. Punishment and spanking actually seems really separate to me, because it's a reaction rather than an action and when a child can't be rationalized with sometimes an initial warning like a smack to the bum is in order. It usually upsets her some, but later when I come back to her, she is apologatic and I have the opportunity to explain what she did wrong. I can't imagine sending her to her room...cooling down...going back to her and explaining what she did wrong then....spanking her??? that seems really weird. When things get calm, I like them to stay that way.

• Canada
19 Oct 08
I have been a parent that spanks her kids. I have a son that was just impossible and nothing worked but spanking. I also felt bad for doing it but there was no more options. I believe that provided you do not spank out of anger or beat your kids that it does not hurt to spank. I think that now a days there are too many kids out there that get away with anything. I always get positive remarks about my kids and I am very proud of that. I hope that you can find what works best for you in the way of discipline.

• United States
17 Oct 08
There is a difference between spanking and beating a child. A swat on the butt isn't a bad thing. But in this day and age everyone is so paranoid about spanking their child. I was spanked a few times as a child, just as my son was. It didn't "warp" us for life or anything. We would swat with bare hands because I believe if you use an object to spank you may injure a child. (I'm sure many of us can remember those nasty paddle boards they had in high school?) Another option for you would be to take away privledges or use a time out. My son got time outs where he had to sit on his bed without TV or toys for ten minutes. It usually did the trick.