Do your pets try to help you type? My chihuahua does. He causes many typos!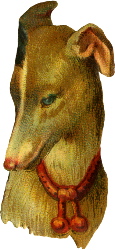 United States
October 16, 2008 4:12pm CST
My lil dog wants to be a typist. He likes to get his paws on the keyboard. He trys to sit in my lap but then works his way back to typing. He dosent understand that he is not helping me because I have enough typos on my own!lol Does anyone else have a pet who wants to be on the keyboard? Maybe he is trying to acess animal planet online...lol
6 responses

• United States
16 Oct 08
One of my chihuahuas drapes himself over my shoulder and watches the screen. What makes it so funny is every now and then he turns his head and looks at me as if to say did you see that!


• United States
16 Oct 08
chihuahua's are so intelligent. This one has his own toy box and he plays with different toys on different days. He dosent like anyone getting into his toy box.I always say to people, If you ever have one of these dogs you will just be amazed and you will never part with them!I will tell you that this dog is akc. He is a rare fawn and his name is pee pee. Thats not the name on his registration but that is what I call him..! lol

• United States
16 Oct 08
I am constantly amazed at mine I have Schatzie a beige and white bossy female, Honey a blond submissive female who was badly abused and Pepi a black and white male, who has the best temperament of any male, he is such a gentleman. I have photos of all of them on my profile.

• United States
16 Oct 08
They are the best watch dogs. We have rat terriers also. The chihuahua has better hearing, warns us faster and is more alert to all noises. I know when pee pee barks, to pay attention.


• United States
27 Aug 09
Morgana used to be really bad about that but she's gotten a lot better about it. Now she just walks back and forth in front of the screen so I can't see anything. I think she see's it as a game LOL [b]~~AT PEACE WITHIN~~ **STAND STRONG IN YOUR BELIEFS**[/b]

• United States
12 Sep 09
Minnie likes to sleep on the couch and watch tv. She is not interested in the computer now, other than to sit in my lap sometimes. Appreciate the response.

• United States
18 Oct 08
Lol.... Animal planet online. None of my pets have ever tried to help me type. I hear ya....... I have plenty of typos all on my own. Wish I could blame it on a pet now and then.

• United States
18 Oct 08
My dog is very frisky and likes to demand attention. He does take naps and play with his toys. I get a chance to type in peace then!lol

• Shingle Springs, California
16 Oct 08
hahaha that's funny... My cats jump up on the computer desk and walk on the keyboard, sit on the mouse, turn the printer on and off at 3 AM, etc. They don't want to let me type and they don't want to let me read either. But that's cats for you!

• United States
16 Oct 08
Wonder what it about printers that cats love or hate lol Cats have an interest in printers and now we know they cut them off and on and take the paper out lol oh goodness, I hope my(chihuahua dosent learn all this too!

• Canada
16 Oct 08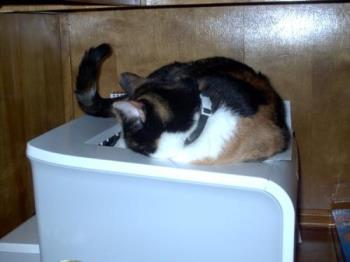 My cat hates the printer. SHe has such a vendeta against the printer that we have had to put it out of reach so we can print without getting documents wrecked. She has physically ripped the papper from the printer while printing and pulled the machine to the floor.

• United States
16 Oct 08
Oh wow! What has caused this? That is so interesting and I have never heard of that before! Could it be the noise it makes? Thats a funny story, a cat that takes paper out of the printer,Maybe he will learn to put it in...lol


• United States
16 Oct 08
He loves the keyboard. I think it may be his way of saying,,,play with me, now! and you can type later lol He loves retrieving and thats what he wants..Next of all would be a treat!