Family vs friends!!!!!!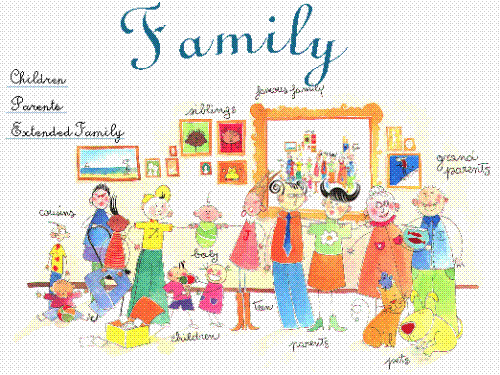 India
October 17, 2008 7:08am CST
Who do you think is more near to you...? Your family or your friends...????As a kid,I used to think its my friends but now i realized that it is not. I can site plenty of instances where a friend betrays me. Its my family who cares for me,supports me when I need them. But,still I need them both. but,what do you think about this?? Be free to comment.
7 responses

• Singapore
17 Oct 08
I feel both ARE IMPORATANT.But I does depends on the situation you are actually in. I feel with friends you can exactly tell what you want.But family is also important.I think its like choosing between Life vs Life.I mean both are same and both of them are important

• Philippines
17 Oct 08
Nothing is more important than our family. Our family is a precious one that even our boyfriend/girlfriend and friends can replace it. You can have and change your friend and boyfriends/girlfriends but you can never replace your family. You only have one true family unless you create on your own but still even if you still have your own family, your original family will remain your family. happy posting!

• Philippines
18 Oct 08
when i was younger its always been friends for me..i never realized the worth of my family til i grew older. we cannot live without friends but our family will be the ones who'll be there for us no matter what. best or worst we can lean on family, but not so with friends, only few are real ones like family.;o)

• United States
18 Oct 08
Well, I am not really close to my family. I just never terribly was. I mean, they're my family and all, but if they weren't related to me, I wouldn't ever want anything to do with them. I don't have a lot of friends, just a few close ones, and they don't judge me like my family does. They listen.

• United States
17 Oct 08
I have also learned that friends are not always the best, and that family although overbearing at times, are the ones who truly care about you. I learned this when I met my fiance and things went sour, but I am glad that I learned from that lesson. In any case, I would have to go more towards family and my new friends... My fiance being included in the family category.

• Philippines
17 Oct 08
i can open up wholly to my family but not as much to my friends. i have proven time and again that the last persons to walk out on you would be your family. so i have learned to stick with them through thick and thin and value what they do for me. friends are good, but they are not tied to you by blood, so the connection maybe shallow. unlike your family. who would be willing to give up anything just for you


• Trinidad And Tobago
17 Oct 08
Most of the time it depends on the individual. I've gotten a lot of support from family but they are always critical. Friends are more open and easy to talk to but sometimes they let you down badly.