Eyes hurt from staring at screen all day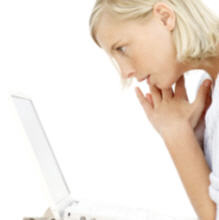 United States
October 17, 2008 2:43pm CST
Does anyone else have this problem? I wear glass and by mid day I find myself removing my glasses, rubbing my eyes, squinting to read and sometimes feeling like they are burning. I sit in front of a computer for 8 - 12 hours a day and think that this is the cause of this. What do you think?
6 responses

• Paraguay
17 Oct 08
Yes, I think that's the primary cause of your problem.. I don't want to have that problem, because I spend 12-15 hours in from of the computer and my solution is to go outside of my work, focus on a far point and look at that for a while.. and also helps if you want to smoke a little, don't stay in front of the computer for more of 2 hours.. give your eyes a rest for 5 minutes.. do something else..

•
18 Oct 08
i also feel my eyes are burning sometimes. it happens when i sit in front of my computer for a long time. there is nothing to worry for this. i have consulted to a doctor he told me that your eyes continuous work in radiation of the monitor for a long time so it start sweet irritation but don't worry now there are glasses which can protect your eyes from bad radiation and keep your eyes cool.

• United States
18 Oct 08
I get that sometimes. I just try to rest my eyes every so often. I also wear glasses. As much as I love being online, sometimes you just need to take a break! :)

• Philippines
17 Oct 08
Well if that keeps repeating, you should be not on the computer too often. Your eyes are complaining and it needs rest. So If I were you, I will take a break when using computers just to make my eyes relax for a couple of minutes.

• India
17 Oct 08
Hi friends, Its true that you get water from the eyes if we watch the screen all the day without changing your eyes moment from it.I will take 10 minutes breaks for each 1 hours while spending on the internet.So be careful while spending time on the computer throughout the day. Have a nice day.