guilty for shopping???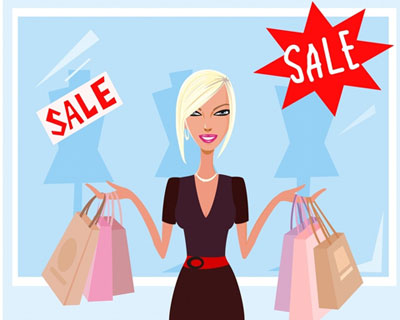 Philippines
October 18, 2008 8:25am CST
i have read about Post-Shopping Regret... ever heard of this? they say that women buy on average 71 items of clothing a year, but around eight are never worn... i am guilty of this. i rarely shop for clothes. but when i do, after shopping, i have this guilt feeling.. i just don't know why. how about you, have you ever felt this way? care to share about it?
2 responses

• Philippines
18 Oct 08
hahah, in my case everytime i go out i say to it that i dont bring along my whole money, because everytime in the department stores i cant really help it but buy/shop too many, i just cant ignore fancy clothes, shoes, things,lol, but its really true that sometime the clothes i buy i never wore them im just happy looking at it,


• Philippines
20 Oct 08
wow... you really are a shoppaholic... hehehe well that's women's nature... thanx for the response.

• Philippines
21 Oct 08
youre welcome!!!truly i am...but really its something i used to call as my theraphy,lol

• Philippines
4 Nov 08
well that's good... at least you are busy with something. better than getting bored... hehehe


• Canada
22 Oct 08
I suffer from post-shopping regret with the grand majority of things I buy. I tend to be too impulsive and not think things through or research them enough. When I bought our bed frame I didn't think to measure it until after it arrived, we'd set it up and I had made the bed. Once I got the bedskirt on and it was dragging on the floor I realized I had got a 4 inch frame instead of a 7. Now every time I look at our bed I am reminded of my hasty decision. Luckily most of my cloths are "vintage" (ok, second hand) so if they don't fit I'm not out much!

• Philippines
22 Oct 08
shopping for second hand clothings is a wise choice... you can still find lots of nice stuffs there... and the good thing about it is that when you get home and realize that you don't really like it, it's just fine... it won't hurt much... hehehe coz you it's just cheap...