What is the Biggest Problem Facing All of us Today?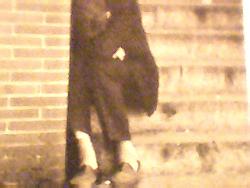 United States
November 6, 2006 11:47pm CST
What's your opinion~? Is it world-wide Poverty? Is it Political? War? Is it Hate Crimes? Is it Increase in Disease, Drug Abuse? Fear of Terrorism, or learning to live with that fear? Pollution, rising ocean temperatures and Global Warming -the wrath of Mother Nature?...Or~
8 responses

• India
7 Nov 06
All the problems are generated by human itself and as a human being we have to face all of those we can't avoid any of them but the biggest problem is that we do not consider the problems when they are in smaller forms we always consider big blunders when they come on our head all the problems mentioned and not mentioned here were small issues but they become big problems due to our ignorance in my opinion we should take preventive measures instead of corrections.....

• India
9 Nov 06
There is no way to sort all the problems together but can do respect each other's feelings and support the right one without any partiality


• United States
7 Nov 06
man... we are the cause of it all. always wanting more and more.thats what causes all the problems you have listed in your discussion."we claim to be strong but in truth we are weak and hide our fears in greed" qoute written by:me, just now

• United States
7 Nov 06
The biggest problem is too many problems

• United States
7 Nov 06
you said it all right there.true to every word