Are you afraid for Thunder.?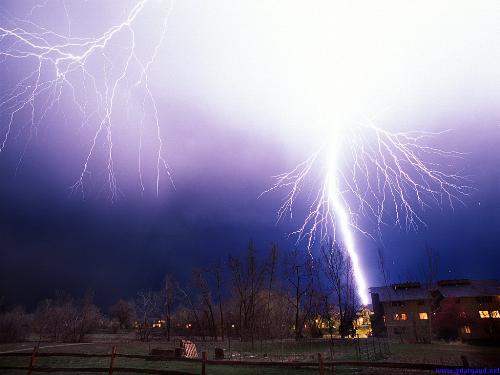 India
October 18, 2008 11:35am CST
Hi mylotters.. how are you.? Thunder is the sound made by lightning. Depending on the nature of the lightning and distance of the listener, it can range from a sharp, loud crack to a long, low rumble. The sudden increase in pressure and temperature from lightning produces rapid expansion of the air surrounding and within a bolt of lightning. In turn, this expansion of air creates a sonic shock wave which produces the sound of thunder. On my child age onwards i am afraid for thunder. When i hear thunder sound i want to hug a person in that time. i think it is my weakness. Here is now rainy season. Yesterday night i sleep in my bed room. In that time i heard thunder sound suddenly i hug my two pillows. what about you friends.? Are you afraid for thunder. If you hug any person while thunder is present.? Share your commends. take care have a nice day. happy mylotting...
6 responses


• Philippines
18 Oct 08
The reason why I am scared of thunder is I think of it as a sign that God is angry and that armageddon is near. I am just a bit crazy, but yeah, I hate the sound of it.


• Philippines
18 Oct 08
No not exactly afraid of it, but still I kinda wince and yelp whenever I hear a very loud and very near thunder. Kinda make me jump in a way too, when I hear a very loud thunder.



• India
18 Oct 08
I haven't think it off untill now. When it comes to mind, yes I was afraid of thunder why because it was so dangerous. But As I live in a city, I don't need to worry about it. Most of the houses will make some arrangements to earth that high current. And my house had the same arrangement. But I was afraid. I haven't listen any thunder recently.

• United States
18 Oct 08
It depends on how close it is and I have jump out of my seat because I was not expecting to hear such a loud noise but if the thunder if far away it usually don't scare me.