Men: Do you shave your underarms?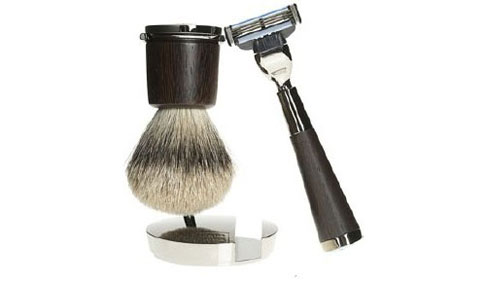 Slovak Republic
October 18, 2008 12:16pm CST
It is everybody business I know:) Few years ago was the answer much more simple then these days, of course not shave because we are man! lol...These days I think are gone. There are two groups of men these days. Those who still live in old days and will never shave underarms because they think it is to effeminate. Even they would never think about it. On the other side are those who shave their underarms regularly for many reasons. Maybe girlfriend likes it, less sweating during hot days, higher hygiene. And they think this is common thing. So what about you you myLot men be honest do you shave your underarms? If yes, what is your reason? If no, why? Special questions for women: What do you think about men who shave underarms? Are they still men? Do you prefer shaved men?
4 responses

• Honduras
18 Oct 08
That's a funny question, I don't think I have ever shaved my underarms,except once I had a rash, I'm 47,and I don't remember anyone shaving them when I was a teenager or a young adult, but my son, he does shave he says he thinks it's unclean to have hair there, maybe he has a point, I won't pick up that habit though, I'm too used to having hair there.

• Malaysia
18 Oct 08
I always shave my underarms. I would not want to be caught with bushes under my arms especially when I like to take my shirt off whenever I am at the swimming pool and the beach. In fact, I would not feel comfortable having hair under my arms even when I am not exposing myself to the public. I do know that some women prefer their men with all the hair everywhere and some women prefer their men to be shaved clean.

I don't mind having some hair on some parts of my body but never never under my arms... Cheers!

• India
18 Oct 08
Wellll...I always thought the manhood was not under the arms! But honestly, I used to like men with less hair before..until I met my hubby..but hes kinda hairy and I'm so used to that now..it feels comfortable..and whats so bad about hair after all? But I dont like hair on the back..no NO

• United States
19 Oct 08
No i don't shave under my arms lol if i did i'll have girly arms(jk) lol