WHY WOULD YOU POST THIS TO SOMEONES DISCUSSION??!!??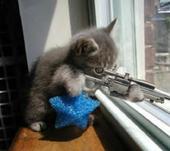 United States
November 7, 2006 12:23am CST
I DONT WANT TO POST TO YOUR DISCUSSION? WHY IS PEOPLE SO RUDE AND MEAN? IF YOU DONT WANT TO POST THEN DONT WHY YOU GOING TO POST THAT AND SHOW WHAT A MEAN AND RUDE PERSON YOU ARE mY LOT DONT NEED PEOPLE LIKE THAT, DO YOU AGREE?
2 responses

• Denmark
7 Nov 06
in this case yes i agree with you,but some people post really stupid or annoying posts and then you can't help telling them that,so maybe they get the message and start posting wuality,interesting and friendly discussions..cause some of the discussions really intrigue people..and not one of two,but most of them

• United States
8 Nov 06
I guess my post was about the weather so to post i dont want to post to oyur discussion was really crazy but oh well


• United States
8 Nov 06
something i dont know what they were thinking