do you enjoy when you are doing job?

Pakistan
November 7, 2006 12:34am CST
when you do your job or work? do you work with enjoyment? or do you feel its boring?
3 responses

• Philippines
7 Nov 06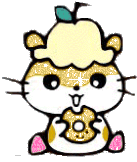 I enjoyed every task that is given to me as long as nobody interferes with it. An harmonious environment helps me a lot to do multi-tasking job. I prefer to work alone and can finish it easily and before the deadline.

• United Arab Emirates
7 Nov 06
ofcorse enjoying the job...but ita all about the mood....but i get the enjoyment from the company......and ofcourse waiting for the week end and month end to come while doing the job....thats waiting making me stuck to the job :)