What Magazines do you like?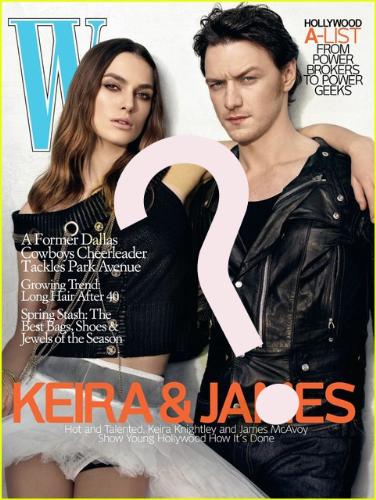 Philippines
October 20, 2008 9:03am CST
There are a number of magazines coming out. You have a typical fashion magazine, then there's magazine just for men and also magazines exclusive for women. There are also magazines about travel, and about documentaries. And my favorite of all, is the type of magazine that has showbiz pictures (taken by paparazzis) and controversial articles of celebrities. I love scanning and reading magazines. Few of my favorites are W Magazines, Town and Country, Yes, Ok, and Cosmopolitan. Locally, I like Yes, Star studio, OK and Metro Magazines (oh and I love Metro Society too). How about you, what magazines do you subscribe to? Why do you like those magazines?
4 responses

• Philippines
20 Oct 08
I know that playboy is a men's magazine. So, what's your reason for liking it? Because you are a man?


• Indonesia
20 Oct 08
I'm sorry to say that I not one of your fav magazines. I like tech magazine, especially about computer. So I usually read computer magazine. I read two kinds of computer magazine. I like computer and from that magazine it has increase my knowledge about the tech of computer. Keep post happy myLotting...

• Philippines
21 Oct 08
It is ok. I believe that your nickname describes your techieness. :)

• Malaysia
20 Oct 08
I usually read those music and entertainment mags such as Guitar Player, Entertainment Today, Midimusic, Spin, Rolling Stones and such. I do also like to read other kind of magazine and usually look for it wherever there's a garage sales anywhere. Reading is fun.lol.

• Philippines
20 Oct 08
Gosh, I forgot about Music too. I mean, I realized my post was kind of limited to girly-girly magazines. Last september my cousin forwarded to me a pdf copy of a popular (disbanded) band's magazine - Pill Box. And I have to say it was such a groupie magazine. Thank you for replying.


• Philippines
22 Oct 08
I usually buy Cosmopolitan (when I have some extra money, that is). But I really am not a magazine person. I just buy if my favorite celebrity/model/etc is in the cover and just that. My sister buys magazines from abroad and sends it to us via courier. The one I love the most is Teen Vogue, although I am a teen no more. It is actually for my niece and I get to borrow it sometimes. I just love looking at the clothes, make up and reading stuff about style and fashion, although I am not that kind of a fashionista. Thanks for posting this discussion. Cheers!