Have you ever heard of Meniere's Disease?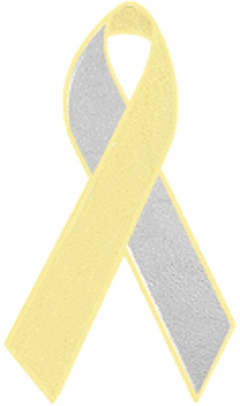 Canada
October 21, 2008 9:41pm CST
I am endeavoring to raise awareness of this disease. The pronunciation for Meniere's Disease is min-years. There is no cure or testing for this disease. There are approximately 16,474 Canadians and 148,822 Americans that suffer from this disease. Basically though, it is the imbalance of fluid in the ears. The symptoms include: fluctuating hearing loss that can become complete deafness in the affected ear or ears, vertigo attacks that can last anywhere from 20 minutes to hours or days and ringing/tinnitus in the the affected ear or ears. These are the major symptoms of the disease. There are more minor symptoms such as brain fog during an attack and pressure in the affected ear or ears. Not all of these symptoms manifest themselves at the same time. They can come on gradually or suddenly as you realize you have more than one. I am trying to raise more awareness on behalf of those of us who suffer from this disease. There is a non profit site where donations are accepted at www.vestibular.org that helps with things like research and awareness. Please respond to this discussion so that I know I have brought this information to more people. Thank you myLotters for helping me spread the word about this disease.
5 responses

• United States
22 Oct 08
i have never heard of it. i hope u suceed in spreading the word.

• Canada
22 Oct 08
Thank you well at least I reached you. LOL

• United States
22 Oct 08
I have some of these symptoms.. But I never heard of Menieres disease.

• Canada
22 Oct 08
An ENT would be able to help you with these issues. It is very difficult to diagnosis this disease and is basically done by the power of ellimination. Most doctors never put all of the symptoms together. You have to suggest it I have found and then they can investigate you further for it.

• Canada
22 Oct 08
I'm sorry an ENT is an ear, nose and throat specialist.


• India
22 Oct 08
As a therapist i know about this Menier's disease, it is the Middle ear disease fuild cell breaks causes infection to that area finally ends with deafness the only remedy is using Hearing aids.......Thank for sharing this info

• Canada
22 Oct 08
I am glad someone has heard of this disease. Not many have. Thanks for responding. HHmmmm that's funny about the hearing aids though because my grandmother is completely deaf with this disease and she cannot wear hearing aids because the tinnitus being so loud that hearing aids do not help at all. I don't feel that making sounds louder would help me either because the ringing is so loud that adding more noise would just make matters worse.


• Canada
22 Oct 08
It is a disease that has spread world wide. There is no race or country that Meniere's Disease does not touch. So yes I would imagine that people in the Philippines have this Disease as well.