Got paid by CIAO but have some doubt with PAYPAL and Indian bank account trnsfer

India
October 22, 2008 4:27am CST
Hi dear friends..I am glad to tell you that i joined ciao last month and just worked for about three days..yes you heard right only three days and i wrote about 30 reviews.The balance was about 32 dollars. All the amount has been transferred to my paypal account on 15th of this month..Cheers..!! Now i have got one doubt.. I have transferred the funds to my bank account in India "BANK OF INDIA" The paypal site says the transfer has been done, but i haven't received the funds in my bank account. Kindly help me. specially those people who have received funds in bank accounts in India through paypal.
10 responses

• India
22 Oct 08
Hi dear i wrote reviews on ciao my self but thats showing nothing in my balance why is it so am i choosing th wrong subjects I dont know what to do pls help

• India
22 Oct 08
I know whats wrong with your reviews...You are not writing full length reviews. CIAO only pays for those reviews whose length is more than 120 words. So next time when you write a review dont forget to keep a check on word counter just below the review writing area. As soon as you finish a full length review you will be required to write sme details such as advantages, disadvantages of the product.

• India
22 Oct 08
Oh thanks can u also tell me when is it gonna pay it said that it takes usually 5 weeks really that long???????


•
22 Oct 08
Find out from PayPal when they did the transfer and how long it takes and find out from your bank how long it would take for it to clear..normally 3 days for BACS here but could be different your end... Are you verified with PayPal with that bank account

? Just incase the wrong details were used..


• India
22 Oct 08
Hey dear what do you mean to say by paypal verification by bank account. I haven't heard of this before. Well i got a message on paypal that the transaction has been completed from paypal's side and the bank would take three to four days more to show up the money in my bank account.That is a delay because of the electronic fund transfer in bank account. Well i think i have to wait for three to four more working days. But do help me with what you meant by paypal verification with bank account and which country you are from?

•
22 Oct 08
When they verify by bank account, PayPal make two small deposits into your bank account and then you verify you received them the deposits so it is easier for future payments

Wait 3 to 4 working days before checking with your bank again..


• India
22 Oct 08
Hi. i am from india and have tried tranfer to bank account. it takes few days so don't worry. i am new to CIAO - i just joined today. any tips ? also pls add me my user name is simplyjo. do they pay usd1 for ANY 120 word review u write ? also will payments reflect instantly ? i have written 1 review but my balance is usd 0. pls help me.


• India
22 Oct 08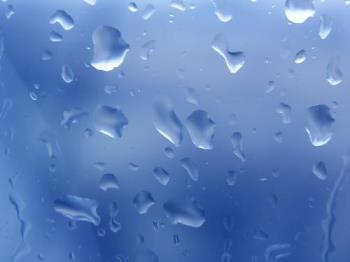 Even I am from India and a member of Ciao...the payment will be visible next evening according to Indian time as they update the account every morning according to US time..Dont worry your payment will appear there like in myLot..and they really pay 1usd per 120 word review but be careful with the terms as they are real strict about plagiarism and spamming..Hope I helped and have a nice day!


• India
24 Oct 08
hi samrikavade first of congratulation for your first payout and second thing paypal is right its practically takes 3-5 days in reflecting money in your bank a.c my referre who has refer me here told me about this as he usually recieved money from varios programme including mylot. he told me earlier bank took exact three days to reflect your payment but nowdays its taking 3 to 5 days so dont worry your payment is safe and you will get your money in your hand soon and for recieving money through paypal you need not to be a varified member ..but there is a limit for sending or recieving money if you are unvarified member so ..for this time you need not to worry as you said you got 32 dollars its a small amt. no need to worry about your reciving limits . i hope you will get your funds in your a.c within 3 days and same can confirm from your bank too eventhough this trasaction not refelecting in your account still they will confirm your payment recieved. if still have any question on this than feel free to contact me any time. thanks.

• India
26 Oct 08
ok i will mail the payment proof to your e mail id..Tks

• India
30 Oct 08
Hi, Did you get your money into your A/c by now,please reply

• India
5 Nov 08
Yes dear.The day i started this discussion, i was paid on the very next morning..Wow i checked the accounts and i got paid..You can check my another discussion just after this.You will also find my payment proof there..Her is the link http://www.mylot.com/w/discussions/1763330.aspx

• India
23 Oct 08
Hi samir this is sridhar a fellow indian i got money from ciao to paypal but i have same problem do they accept account from our State bank of india or Canara bank.Please tell me,i saw the withdraw option in the tab of paypal i also entered the details.Will i get money soon?Have you got that in your bank account the money you told you did not get.Reply soon.

• India
23 Oct 08
I am not a member of ciao. But i got payment to paypal. I withdraw money to icici bank. I think you can withdraw money to state bank of India. They requre one code. Provide that and add your bank account to paypal. You will get paid within 7 days.

• India
22 Oct 08
Hello samirkavade, congratulations on getting your funds transferred to the paypal. Now you got the money from ciao. The other thing about the reaching the fund to your bank account may take some days.You check your account balance.

• India
22 Oct 08
thanks and i feel great today after being scammed everywhere on online money making ideas and concepts.It was just because of my lot that i didn't invest a single penny in online money making programs so have not incurred any financial losses.

• India
22 Oct 08
Hi, Hope yours is verified paypal A/c.Think it will take 2-4 working days for the amount to get credited in bank A/c. Hope you have given the IFCI code correctly.Pleas do let me know the status after 2 days. Good Luck.

• India
22 Oct 08
I have given all the bank details accurately. And one more thing is that you dont need to have a verified paypal account to transfer your funds to an indian bank account. In my paypal transactions it says that the amount has been delivered to the bank account, But still have not received it in my bank.It is one day only though.I wrote to paypal and they told me that it will take 5 to 6 working days to show the money in my bank.That is bank's procedure.Procedure from paypal is completed.


• India
10 Jan 09
Congratulation well it is a good earning online.Many do not prefer ciao now as they earnings are almost low to the core.