What the heck's a HOOSIER?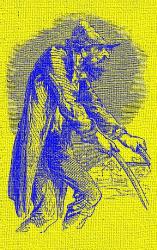 United States
November 7, 2006 2:14am CST
What the heck's a HOOSIER?
2 responses


• United States
24 Nov 06

Famous Hoosiers: Forrest Tucker, Avery Brooks, Booth Tarkington, Joyce Dewitt, Carole Lombard, Cole Porter, Crystal Gayle, David Letterman, David Wolf, Ernie Pyle, Florence Henderson, Garfield, Reno Gang, Gus Grissom, Hoagy Carmichael, James Dean, James Whitcomb Riley, Jane Pauley, Jeff Gordon, Jimmy Hoffa, John Dillinger, John Mellencamp, Carl Malden, Kurt Vonnegut, Larry Bird, Mark Spitz, President Benjamin Harrison, Red Skelton, Robert Indiana, Sandy Allen Scatman Crothers, Shelley Long, Tavis Smiley, Steve McQueen, Wright Brothers, Orville Redenbacher, Eli Lilly, Tony Stewart....

• United States
8 Nov 06
i would like to know the same thing and i guess i would be considered one...

• United States
19 Nov 06

A Hoosier is a resident or native of the state of Indiana. The origin of the word is unknown, but it has been in use since at least 1826. The most common belief is that the term was a greeting. When approaching a man's home in the early frontier days, you shouted from afar, "Hello, the cabin!" to avoid being shot. The inhabitants would then shout back "Who'sh 'ere?" (who's there). As it got slurred together over time, the country folk came to be called Hoosiers. Another possibility relating to slang associated with the region is the combination of "Who's" and "your", such as in "Who'sh yer daddy?". Additionally, "Hussar" was a term used on the Kentucky frontier for people who were public nuisances. According to local tradition, hussars were hard drinking carousers. This theory carries the implication that a large share of such folks came from Indiana.