what do you do with the flowers you received?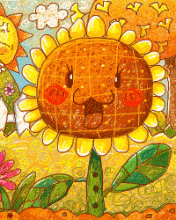 China
October 23, 2008 5:37am CST
lasr month,in my university,there was a ramantic thing happened,a guy sent his girlfriend a 999roses and knee in front of his gf,,,we are envy so much,,,and i just wonder that what do you do with so much flowers?this is for girls,i mean,if you receive a lot of flowers like this,,and what do you do with these flowers?
3 responses

• Philippines
22 Feb 09
hahaha, i was about to ask this question also, unexpectedly my boyfriend asked his sister to give me flowers and a big huggable teddy bear for valentines and for our monthsary, i look at the flowers and i want to preserve them somehow but i dont know how, in a couple of days they will wilt =( next time i will just ask my boyfriend to give me a rose plant =)

• Uganda
22 Feb 09
I think these flowers just weather a way and they are thrown. Ofcourse I keep them until I can nolonger kep them, then I throw them away-they are perishable and even those who give them know this wont last till the next Valentines' Day!

• Bangladesh
27 Oct 08
I usually delight when i recived flowers.It is a wonderful feelings to recieve flowers from friend.I usually diplay flowers in my drawing room.I love flowers and like to give flowers to my special one as gift from my bottom of my heart