Does ice cream cause or aggravate a cold/cough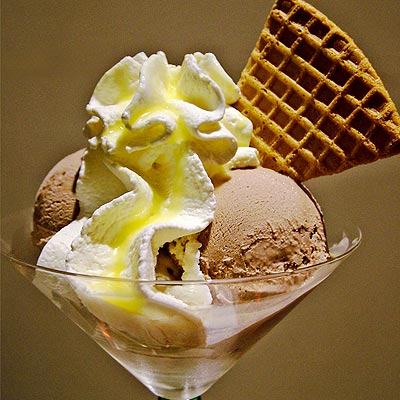 India
October 27, 2008 8:41am CST
Is it just me? If I eat icecream when I have a slight cold or sore throat I find that the next day my cold or sore throat has worsened! Does anyone else face the same problem? Is there any reason that this should happen?
4 responses

• India
30 Oct 08
No it is not you. Its is even me. Its with everything. WEll if you have cold and you have something cold , but so obvious you will get a sore throat in the morning. Well if you want to avoid this , then before you sleep in the night, rinse your mouth with warn water. That really helps. WEll i have this problem since i was a kid and i know about this very well and i know that how to even prevent this and all the cures also. Have been to many doctoers:P. Well anyways try it and let me know . happy mylotting :)

• United States
28 Oct 08
It's due to the milk and sugar in the icecream. It aggravates colds and allergies. Quite a bummer.


• Philippines
27 Oct 08
You have already answered your own question. That is, Ice Cream will make your cold/sore throat worsened. When we have coughs or colds, doctors usually tell us to avoid sweet things such as ice cream, cold drinks, since it will only aggravate the problem. It's another thing when you have a headache and ice in a bag is put in your head or a cold rub is given to you. I guess when you take something cold like ice cream, softdrinks, it will surely make things worst. :)