The word "Hero"

Australia
November 7, 2006 5:23am CST
The "Hero" seems to be thrown around at any one these day, sportmen, TV stars, actors & actresses, singers. Does anyone else think that labelling just anyone with being a hero cheapens it for the true hero's, they prople who lay down their lives and risk their lives for other people... I am not ashamed to admit that I get very angry...how does it make someone a hero because he kicks a gaol, a legend maybe but please I wish people would stop.....
6 responses

• Australia
17 Dec 06
yep i hate that too the celbs are just fake there are real people out there that give everything to help people and no one knows

• Australia
17 Dec 06
Yes I get quite mad when I hear celebs and sports people being called heros,when you think of the people who have given up their lives or even risked their lives for others and then they brand a footballer or something with the name hero....makes my bllod boil..... :( stepping off soapbox now.

• Australia
8 Nov 06
pfft how exactly is a sports player a hero? I agree legend would be a good word for them, but not hero, that just trivialises people who are the real heros. But don't get me started on Australia and their sports lol they take it way too seriously

• Australia
8 Nov 06
I really thought I was the only one that thought like this....thanks

• Australia
7 Nov 06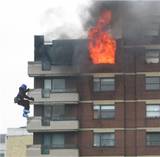 Actually until i read your discussion it hadn't occurred to me, now i wonder why i never thought of it before you are so right it is a term that should be kept for those very special selfless people who risk their own lives for others .This is one of the reasons i love mylot so much it makes you open your mind to so many things in life that you would not have thought about previously

• Australia
8 Nov 06
Thanks for your comment, yeh thats one of the reasons I like Mylot too...I have come across a few good topics.

• India
7 Nov 06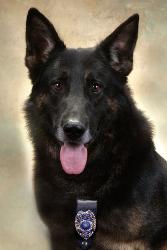 I am with you.A person who risks his own life for a good cause is the hero in real sense.So many precious words are wasted like this. Here is a real hero:Manny served our department until 2003 when he was seriously injured while apprehending a suspect. The suspect repeatedly kicked and punched Manny causing several of his vertebrae to be injured, but throughout the whole ordeal, Manny stood strong and performed his duties until the suspect was taken into custody. As a result of this incident the suspect went to prison. Manny underwent several unsuccessful surgeries, but he could no longer perform his duties as a police dog and he was forced to retire.

• Australia
7 Nov 06
yes...now that is a hero and to be it is an insult to Manny and all other heros when they just dish that out to anyone....Manyy is a hero.

• United States
7 Nov 06
I totally agree. The people who actually deserve that title are by and large ignored (and underpaid), whereas footy players and so on are treated like gods. It's incredibly annoying.

• Australia
7 Nov 06
thank heavens I am not the only one, there was a couple of days here that the news people called just about every-one a hero and I thought am I getting crabby or are they pushing it.....thank you

• United States
12 Dec 06
I am there with you lilac. The true heroes in my eyes are our military men and women, fire fighters, police, etc. They all risk their lives so that we could be safe. All sports icons do are play a game very well, how does that make for a person to be a hero. Is Frost a hero because he writes poetry well, or is Lennon a hero because he could sing?? Not to me.

• Australia
12 Dec 06
yes it makes me so angry that on a daily basis news readers call sports people and the like hero's they cheapen that word so much.