no microwave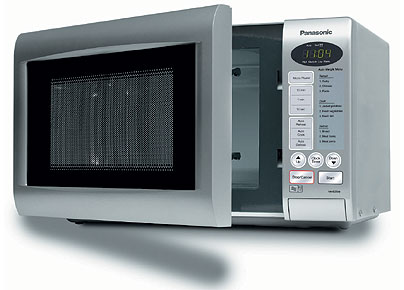 United States
November 1, 2008 8:35pm CST
well a few days ago my microwave went out. So now I have to use the oven to warm up my food, which kind of sucks cause it takes a little longer. but its okay to, we are getting by. Its funny how you think you don't really rely on certain things until you don't have it anymore. So what do you rely on?? could you get by without it??
3 responses

• Sweden
2 Nov 08
Hi shymurl, I think we are to dedicated to things making cooking faster in order to save time. I am about to get me a dishwasher, however still not shore If I would. But I am single mother of a son 17 still living at home, I am the only one making the dishes and I found it boring, very boring inded. Therefore I am thinking of a dishwasher. I really do not use my microwave that much so I guess I would not miss it to much, untill of corse it is gone. It seems be the same problem evry time someting brake and go down. I have saved up the money for a dishwasher, but I am not shore yet. At the moment I have no dishes to wash, but some days there are more and some days there are less. But it shore would save me time for online working.

• United States
2 Nov 08
Our new house does not have a dishwasher so I know what you mean. After Christmas I am saving up for one. Imagine, no dishwasher if the 21st Century!! My hands are so dry and no amount of lotion seems to help.

• United States
2 Nov 08
Well, I lost my cell phone yesterday and I still don't know where it is, but I don't really rely on it much. It's just kind of inconvenient because I can't take pictures of everything wherever I go and I can't get calls now. Plus, I don't memorize anyone's phone number.

• United States
2 Nov 08
Did you try calling your phone. I do this all the time! I'm always losing things! Phone, keys, purse, my mind!! lol

• United States
2 Nov 08
We found out how much we rely on our microwave when our was damages when we moved a few months ago. I didn't mind heating up things on the stove, but my daughter is not allowed to do this. I do let her use the microwave, though. Just in the last few hours she heated up spaghetti and meatballs, 2 cup of soup cups and made popcorn. I don't think much would be worse than not having a washer and dryer at home. When I first went out on my own it wasn't too bad because I didn't have that much laundry myself. But not having a washer and dryer with kids would be mother abuse!! I can't imagine not having one today and having to lug all those clothes back and forth to a laundromat. I know I would be able to get by without it, but it really would suck!!! A computer would be pretty high up on the list for me as well. And to think that just a few years ago, most of us were living without one. Again, we could get by without computers, microwave, cell phones, washing machines, dishwashers, and all the other luxuries that so many Americans have now, but they do make our lives easier.