what did you do today that made you smile?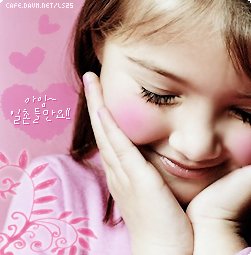 China
November 1, 2008 10:59pm CST
i rearranged my entire room,nothing is where it originally was.i had a lot of stuff to move around and it took a good six or seveb hours,now it lokks like a totally different room and it feels awesome,so,,what did you do today that made you smile?
4 responses

• United States
5 May 09
We've been working so hard every week and today is our day and i get a chance to relax and rest.Thats made me smile today

.

• United States
1 Jan 09
I love rearranging my room too, it's always feels fresh & new. & what made me smile today. I cashed out almost $130 from one of my favorite earning sites & $25 Macy's Gift Card. I will be getting that next month. & I also won $125 from their monthly contest- really looking forward to getting my extra cash, since I've got a lot of late bills to pay. Yup it's a Fine day so far!!

• Philippines
2 Nov 08
Well I just find out why my babysitter wants to quit her job!

She reason out that her mother is sick and she is desperately needed at her side. Well I found out from a friend that she party all night together with my friends siblings and cousins and she got slapped in the face by her brother

for going home late and drunk!

. Now her brother is sending her home to his mother. What a crap! now I have to find a new babysitter!!! LOL!!!

• United States
2 Nov 08
It was the day after Halloween and so I got Halloween decorations 50-75% off because I'm a freak and I put Halloween stuff in my room for all year round. It was my Grandpa's 77th birthday. He had a stroke so he can't use his right hand or leg. He was eating cake with one hand, and the slippery paper plate made it hard for him, so I held it down and helped him get the cake onto his spoon. I don't know why he was eating with a spoon. He had two slices of cake, and two slices of ice cream cake! Then when we cleared the table he was taking crumbs off the table and eating them, and then he was licking icing off his hand. It was so funny.