What's Your Favourite Clothes???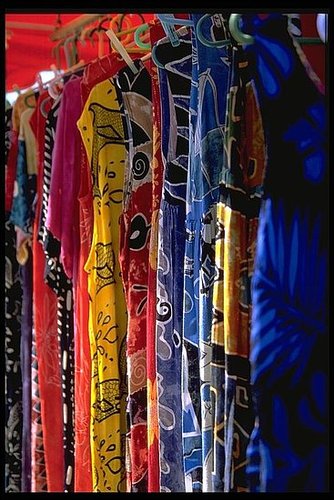 Karachi, Pakistan
November 2, 2008 3:08am CST
Hi to All Well, You Share with me What's Your Favorite Clothes??? Becoz My father have Clothes Business:D I Like Our national dress as well what's yours??? have a nice day.
5 responses

• United States
6 Nov 08
I am mostly in suits and ties during the week because of work, and other times i wear casual things like polos and kahkis.

• United States
2 Nov 08
Socks. yes, socks. Low cut ones. I like socks. :-)


• Philippines
2 Nov 08
I choose clothes that first of all I am comfortable wearing with, a casual jeans and a tee shirt would be fine with me, I don't wear much of formal clothes although when going to a job, I have to wear it which is necessary. I am a Filipino, I love our national dress, but I don't wear it too often only on occassions needed, for reasons that it is usually hot and uncomfortable. On rainy season, I still prefer jeans, a shirt and a jacket.