Photographers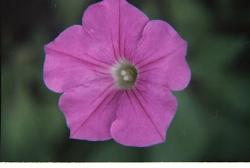 United States
7 responses

• United States
7 Nov 06
i wouldnt say im a photographer but i love to take pictures of my son. so heres one. i dont know if it is tooo small though.

• United States
7 Nov 06
ok that didnt work see if this does

• United States
7 Nov 06
ok none of my pics are uploading. iwill try this last time. and put a different pic up. its not as good as the others but it is larger so it might work better.

• United States
8 Nov 06
I don't consider myself one. Although I do like taking pictures. It's fun =)

• Canada
7 Nov 06
Nope, I'm not a photographer. But I used to like to take a lot of pictures of my friends, when we are at parties, and special occasions. By the way, how do you earn a lot of money on them. Are you a professional photographer. Do you take pictures at weddings? I'm just curious

• United States
7 Nov 06
i used to make a full time living at it, doing freelance work and selling stock. I was working on my own so I gave it up for a job with benefits for the family. I never did weddings, I did a lot of sports. Made around $60k/year. I'm going to try to get back into it next year.

• Italy
21 Nov 06
i like to be a photographer but i think that i need to study more

• Indonesia
8 Nov 06
i don't have hobby like that.