Helping others makes you happy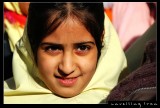 India
8 responses

• Jamaica
11 Nov 08
The joy of life lies in being kind to others. I feel good inside when I know that I have helped someone. It brings fantastic returns.

• United States
10 Nov 08
I believe that helping people makes you happy. It is one of those things that helps to soothe the soul and perhaps fills us with a general compassion. It is hard to hate someone that you have compassion for.

• United States
6 Nov 08
It makes me very happy to do something for a person in need. I enjoy just doing nice things for other people, in need or not. I especially like it if I can do something and no one even knows it was me who did it.

• India
4 Nov 08
Hi buddies, Helping others makes me a happy.I likes to helping the others when they a need help for them,I will help my frnds when they needed,I will help the poor peoples and beggars helping others i will feel very happy to me.Yes i am a helping nature person.


• Singapore
4 Nov 08
Well I feel happy in party, movie or being with my friends. That is temporary happiness and I forget same in few days time. But the feelings, if I say it happiness, by helping others in need and hearing a mere word of gratitude from the person is eternal. There is no material gain is achieved but seems my became more wealthy.


• United States
3 Nov 08
You are right. :) Sometimes we get so focused on having so much "stuff". And then we just want MORE! But we are truly happy when we help other people! :)