what is your favorite flower?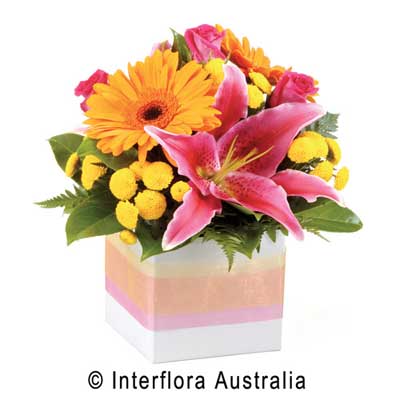 Philippines
November 4, 2008 8:58am CST
i personally love flowers... but i can't seem to pick a personal favorite. maybe because they are too nice and lovely that's why i find it hard to choose one. well, i do love roses, tulips, daisies, just to mention a few. but there are still those that i will surely like whenever i get to see them... hehehe how about you? what is your favorite flower? and why?
5 responses


• Philippines
4 Nov 08
i have never heard of kapok yet.. i have never seen one, too... anyways, thanx for the response!

• India
4 Nov 08
My favourite flower is roses.The wide range of color and its fragrance make it different from other flowers.Red color rose is my favourite.

• Philippines
4 Nov 08
nice choice! especially the velvety ones, right??? they are like roses that are stained with blood coz the color really looks like blood. but it's nice.. and very romantic to look at, too..

• China
4 Nov 08
it is a hard to choose the flowers,and i will choose the roses,It red colorful,noble, natural beautiful, makes one have one kind of spouse's feeling. But it has the thorn,she was suggesting we like paying a price.it is a so nice flower,you can pick up one and dress up your room....

• Philippines
4 Nov 08
roses are really nice.. they just are very thorny. and we get pricked most of the time.. hehehe


• Philippines
4 Nov 08
wow!! i got really curious when you said "because of it's meaning"... would you care to tell me what it means? i surely don't know...

• United States
7 Nov 08
I really don't have one. I love orchids and daliahs, of course the expensive ones LOL. But I LOVE LOVE pansies because they are said to be the flower that Shakespeare was referring to in A Mid Summer Night's Dream. I hope to have a small shakespeare garden with pansies, roses and some other flowers that he mentions in his plays/poetry.