My son's best friend.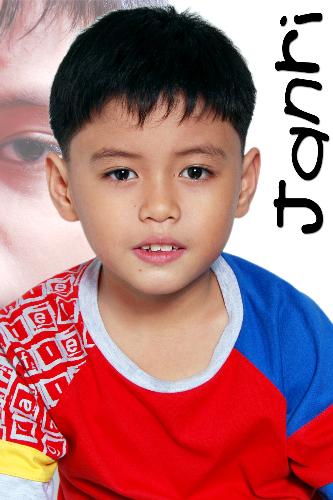 Philippines
November 4, 2008 9:24am CST
My son often told me about who is His best friend in school. He would tell me why they are best friend, and yes most often than not, they have the same hobbies as His best friend, Running and running around the school compound.Playing and playing. At the age of 5, he used to have His criteria in choosing a friend. Mostly are of the same hobbies. And yes since he began His kindergarten until now on his primary years, He has so many best friends mentioned. With all this, i always befriend all my son's friend and try to get along well with them too, since my son love's to talk more about his friends when he is at home.He shared with us their activities. He will often told us if they are fighting or at peace with each other. He is so friendly that's why He has so many friends in school. As He is growing so fast, I am praying that along the way, my son will continue to share some knowledge to us about His friends in school. Me and my husband also told our son that above all else, He has Jesus as His forever friend, that even though Dad and Mom are not around, Jesus is always with Him.He knows that and experienced many times the Love and guidance of our Lord. And as time passes by, I believe that my son really appreciate His friendship with our Lord. For now that He is 8 years old, He often told me that during some difficulties in school He will just keep His silence and start praying to Jesus.He will say to Jesus all His troubles. It made me feel so secure knowing that my son, in times of troubles or worries, knows how to pray and know whom to turn to. And He also knows How to trust completely. Praise God for always guiding my little wonders...
1 response

• Philippines
5 Nov 08
Oh that is good. I'm happy when I hear stories like that. I wish all mothers are like you. I'm just so sad that I've seen so many mothers who would shower their children all the pleasures in life but will forget one very important thing. That of teaching their children who Jesus is and why He must be trusted and accepted as Savior. Well, I can't blame the non-Christians but I've seen a lot of professing Christians who also neglect this very important thing. At an early age your son has already faith in Jesus. Wonderful! I think you have guided him so well. I commend you for being a good mother to your son. I think the world need godly mothers in order to mold godly sons. Perhaps if all parents just know the importance of bringing up the child in the nurture and admonition of the Lord...there will become a real hope for the future generation. It's easy to mold the children while they are still young so this is the right time to teach them about Jesus and implant in their young heart the faith and trust on the Lord. Certainly the Bible will never be wrong. Once we train them up in the right way...even when they grow old they will not depart from it. The parents are not always living to guide the children but with the right training and teaching given to the children, the parents are assured their children will hold on to their faith till their last breath.

• Philippines
10 Nov 08
hi salonga. thanks for your appreciation. Yes I do believe that if we train our child this early about our Lord, we can never go wrong. Thanks salonga, it so nice of you.