Best-Selling Author Michael Crichton Dies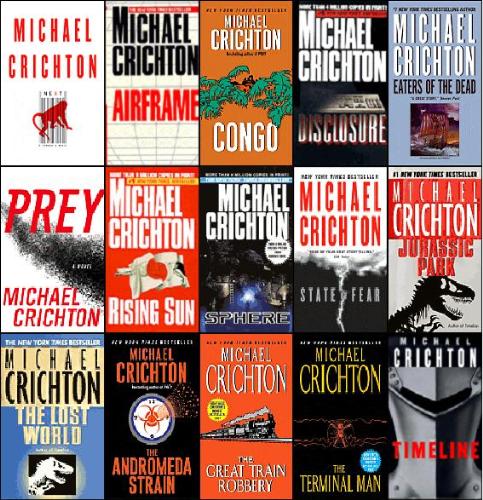 Canada
November 5, 2008 2:00pm CST
Michael Crichton, who helped create the TV show "ER" and wrote several best-selling novels, has died after a battle with cancer that he hid from the public eye. He was 66. Did you read any of his books? Which one did you like? The only books I have read was Jurassic Park and I do watch ER.
3 responses

• United States
5 Nov 08
I was going to say, I didn't even know he was sick. This is such a great loss of a great writer. I never got into the JP books. I wasn't in to the whole sci-fi dinosaur era, but a lot of his other books are worth a shot.

• Philippines
30 Mar 09
I read and watched Jurassic Park, there's one book of Michael Crichton that I read also I forgot the title. Oh, really?I never heard that, my God, he was a big loss to the movie industry and also to the world of book writing. May he rest in peace.

• India
6 Nov 08
i did'nt even know he was a cancer patient.recently i read his book congo on which the movie was produced.i have also read the jurassic park and lost world novels.i like what i read he will be one of my fav sci-fi authors forever....