Unbeleviable[em]happy[/em]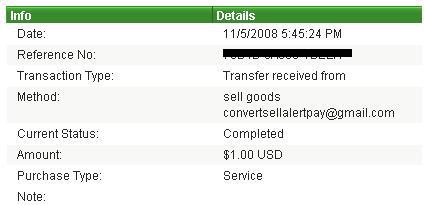 Croatia (Hrvatska)
1 response

• United States
5 Nov 08
What is bumped on a site mean? I am confused at what exactly you are talking about. If you would message me and give me some more information I would love to learn more about this opportunity that sounds pretty good.

• Croatia (Hrvatska)
5 Nov 08
Well I was surfing about e-money exchange. And saw this page (that's what i meant ''bumped''). Well I sent them 0.50$ from my libertyreserve account and in few minutes I got 1$ on my Alertpay account. Sounds too simple but it works.

.