What first thing did you do upon hearing that Obama won?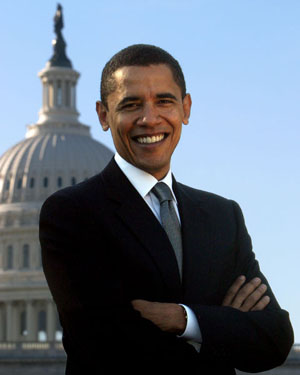 Philippines
November 5, 2008 5:20pm CST
Can I get reactions from you guys? What was the first thing you did or what were your first reactions upon hearing over at CNN or wherever that Obama won for presidency? Me, I really had goosebumps! What a history in the making. His speech just emphasizes the coming true of an American dream. I am from the Philippines, but it made me felt that people were electing the president of the world. I also listened to the speech of Senator McCain and I felt his love for his country and dedication. As old as he is, he is until now serving the country.
2 responses

• United States
6 Nov 08
First, I called my daughter, and then my ex-husband. The three of us have campaigned and/or supported Obama over the past months, and I wanted to share my celebration with them.

• Philippines
6 Nov 08
When I was watching CNN yesterday, I saw thousands of people clinging on to their phones with a smile. It is just one fine historical happening to look at. The crowd was so full of hope and each faces gasped with smiles on their faces. I congratulate you. It really feels good if the one you really voted for wins. This does not only entail a bright future for us but for the coming generations. All we would hope and wish for is to really give them something to believe in and as Barrack said, it would not be hard now for a black child to dream of becoming someone he or she wants to become, even if becoming a President would now be a possibility. Move on America!

• United States
5 Nov 08
My reaction was.... eh i don't know. Happy for our country that we have come such a long way , and now have our first black president. Disappointed in my country for voting for someone because of their skin color. Hopeful that Obama will do a good job, and do what's right. His speech was ok. I personally felt it was full of self love, arrogance, and vanity.

• Philippines
6 Nov 08
We all have our own opinions and i respect you for that. Let's just hope that his winning the presidency will really bring unity and oneness to all. Not just the United States of American but the whole world. We acknowledge that the United States of America is the most powerful country in the whole world and with Obama as the President, I hope we can already achieve piece, harmony and love among all of us.