Have you seen all the HSM movies?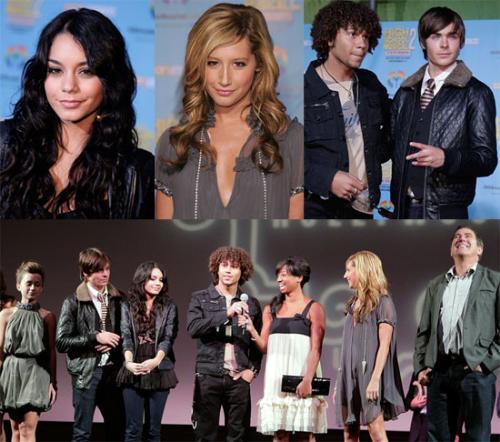 November 6, 2008 3:57am CST
If you have which one was your fav? My fav was the hsm3 what did you think of the one that yove seen if you havent seen all of them?
7 responses

• Philippines
13 Nov 08
I've watched all three movies of HSM. Highschool Musical 1, for me is the best; next is the third movie and last is the second movie.

•
14 Nov 08
I would say that the 3rd one is the best so far buit everyone has a opinion i cant wait untill the 4th one

• India
7 Nov 08
I've seen HSM1 and 2.......really want to watch 3rd one.....

• Australia
6 Nov 08
I've seen all the High School Musical movies except HSM3, because I live in Australia and it is not yet out here. :( I will watch it when it comes out though. :)

• China
6 Sep 09
I've seen all three movies and more than four times. HSM 1:the number of songs is a bit small HSM 2:Great!And I love the song named Work This Out HSM 3:Reached the top of three

• United States
8 Jul 09
I have seen most of all three. I liked the first and third ones best. I thought the second one was a little weak.

• Philippines
13 Mar 09
Hello mannix529. Yes, I have seen all the high school musical movies. I dont have a favorite high school musical movie because I find all three movies the best. I

• Philippines
22 Nov 08
as of now its the first one....but I hav'nt seen the 3rd part...