What Do You Prefer: Reading Newspaper, Listening Radio or Watching TV?

Mauritius
10 responses

• Pakistan
7 Nov 08
I like all these things so there is no need to prefer one on another.....All have almost equal advantages and disadvantages.It is also possible that we cannot use tv at places b/c of no electricity.Similarly at places newspapers are not available.So there importance changes with the change of conditions...........

• Mauritius
8 Nov 08
Hhhmm nice response. Thanks friend

.

• Philippines
8 Nov 08
It depends. But most of my time I watch TV. I love watching movies and soap. I watch also some game shows and news. If I want to now what is happening locally I read the newspaper. If I want to hear music and weather news I listen to the radio but on seldom basis.

• India
8 Nov 08
i prefer three of them equally but depend upon the mood for example i love to read newspaper early morning i hate to watch tv or listneing radio, at the same time i love to watch television at night.


• Mauritius
8 Nov 08
That's a very good response. Then I must say that you are like me..I really like to read newspapers, listen news on radio, watch news and doc on TV and surf on the internet to find out information. In this way, I become more alert of different news and can develop a good perception of manufactured news.


• India
8 Nov 08
Hello,Excellence! I am an old man and in our college days there was no TV to watch news channels to get the news updates.We really depend on news papers.Of course there were radios which was serving news bulletins but that was not enough.So we were reading news papers daily.So reading newspaper has become my hobby from my college days.Reading news paper has enhanced my English standard.Besides I watch these days the news channels to update information.thanx.

• Mauritius
8 Nov 08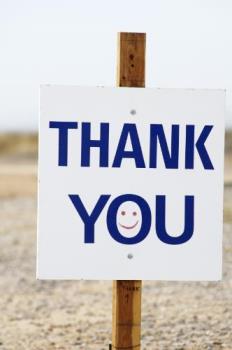 That's really good my friend. Thanks a lot for providing this nice response.



• Philippines
8 Nov 08
i preferred.. reading! but not a news paper, i like to read the readers digest because its good for the brain.. i read bible because its good for the mind.

• Romania
7 Nov 08
i preffer listening to radio, because i'd much rather hear some good songs than read some politic nonsense that fill our newspapers nowadays or watch the same thing on tv

• United States
7 Nov 08
Well i would rather read or listen to the radio however i would not do the tv at all the tv sucks you in and it has so much bull crap on it. but when you read you read all the good things and you can skip the other stuff tv always has wierd stuff on it and things that will mess with your brain

• Morocco
2 Feb 09
i prefer listening radio ! is the easiest to use and the first i turn on i can listen music and news when and wher i want .. also there are a verry important programmes thanks of radio i can know about the state of the weather whenever i like