do you eat dried fish?!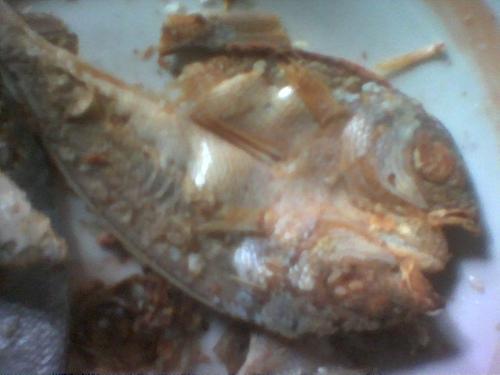 Philippines
November 7, 2008 3:50pm CST
..c'mon..lol i'm soh hungry! i think i should eat first..i want to eat dried fish..! hahah..have you tasted it already? it tastes good! lol brb friends!



9 responses

• India
9 Nov 08
I have tasted dried fish. We get it in my native place and my mother's place is close to the sea and she loves dried fish. But my dad and I don't really like it that much. There's just one that I like if it is made a particular way. Though I love fish, I stay away from the dried fish variety.


• United States
8 Nov 08
I've never had dried fish but I love smoked fish. Salmon and kingfish. There used to be a smoked fish joint near my house but it has closed up.

• Philippines
8 Nov 08
I often eat dried fish in my breakfast. I eat them with fried garlic rice and with fresh tomatoes on the side. I really like to eat them, they are crunchy and taste really good with tomatoes. I also like dilis and tuyo..

• United States
8 Nov 08
Oh I miss that ! Can you share it with me please ? LOL

• Philippines
7 Nov 08
of course YES! It is a food for all, especially filipinos.


• Philippines
7 Nov 08
Hi, yeah... I love to dip dried fish either in vinegar with garlic or soy sauce with minced tomatoes and chopped onions..then garlic rice and hot black coffee.. yum yum! You made my mouth water.. I think I should eat breakfast too. haha!

• Philippines
7 Nov 08
I live in cebu and there are a lot of dried fishes here. one of the main attractions here in cebu is danggit. last thursday, my mom and sis left for manila coz they visited me for 6 days... last stop was tabo-an where there are stores that sell danggit. they just loved it! a lot of people asked them to bring that as pasalubong. dried fishes are ok with me. but, i dont go crazy over them. Good day!