Do you invest your Mylot earnings?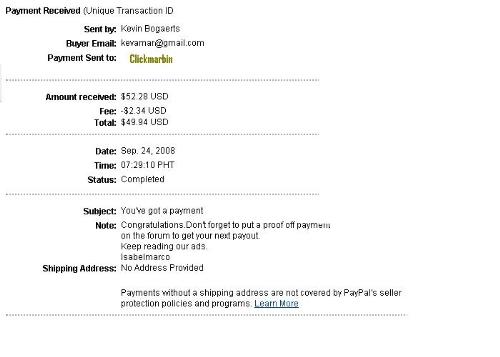 Philippines
November 10, 2008 9:53am CST
Hi guys, I know that $10 must be a good earning already. But have you think of a way to invest that earnings to gain profit? I suggest you do so. I actually done this before. Let me tell you, I earned $52.00 before in Isabelmarco, that is my first payment I got online. At first, i thought of buying something with that money but I realized why not re invest the money and let that money work for me again. I came to neobux and invest some of the money, $20.00 to be exact and I was amazed at the result, my money was even doubled. From $20.00 invested, my earnings went to $60.00, so I got $40.00 profit if I calculated it right. See the power of investing. I read some books reg money making and they advice people not just to save money but to invest money. This way you can be wealthy. But there's always risk in business, but if you are really a businessminded person, you are be willing to take that risk. How about you my friend, if ever that you will received your mylot payment for this month, are you willing to invest that money or just spend/save it? and why?
3 responses


• India
10 Nov 08
hi thanks for telling the way, i will surely invest as you told.

• Philippines
10 Nov 08
ok, goodluck my friend and happy mylotting. I hope that you can earn more online and never quit ok.=)

• Pakistan
10 Nov 08
I have earned $10/- from Mylot and are still with Moneybookers.Please tell me how to invest this amount.Thanks in advance...........Any reader can reply........