St. Martin's Day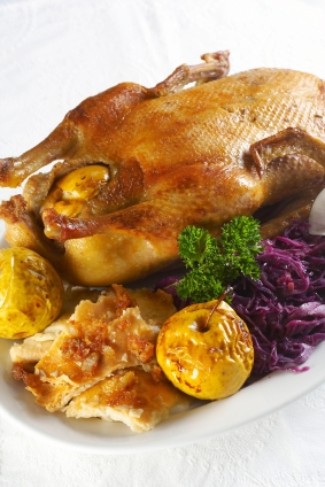 Slovenia
November 11, 2008 8:55am CST
While searching for something to write about St. Martin's Day I was surprised how many different traditions there are around the Europe on that specific day... 11th November. In our country St. Martin's Day marks the day when the must traditionally turns to wine. The must is usually considered impure and sinful, until it is baptised and turned into wine. The baptism is performed by someone who dresses up as a bishop and blesses the wine, this is usually done by the host. Another person is chosen as the godfather of the wine. The foods traditionally eaten on the day are goose and almost always home-made or store bought mlinci. And since I come form a wine-growing part of a country this tradition is very popular. Do you celebrate St. Martin's Day?
1 response

• United States
11 Nov 08
It's not celebrated here in the US, but where I come from in Germany kids have a parade and walk behind St. Martin on a horse. The parade takes place in the evening and the kids carry lanterns on a stick with a light inside. They are offered in stores but are also often the results of seasonal projects in preschools and elementary schools. The kids sing the St. Martins song. At the end of the parade they find the poor freezing guy near a fire. They form a big circle around him and St. Martin with the horse gallops in, stops near the poor guy, takes his cape off, parts it with his sword into two pieces (all pretend of course, no real sword there, lol, the coat/cape is already in two pieces), and hands one half to the poor guy. It's a recreation of the St. Martin's legend. Anyhow, after the little recreation is over the kids can line up to get a sugar pretzel and a 'Stutenkerl' which is a breadshaped man (almost like the gingerbread man but different dough) with a ceramic pipe (pretend of course, lol). Anyhow, some areas hand out other types of pretzels, some don't hand out the man, or one without a pipe. Just depends on the tradition of the area. Here in the US it's not done. I assume because it's a religious based tradition (mainly catholic I believe). People celebrate this day differently all over Europe as far as I know. But I have not heard it being celebrated here in the US other than maybe with a catholic church service.

• United States
11 Nov 08
Forgot to add, some people do eat the traditional goose in Germany. But not everyone/everywhere.