MLM - multi level marketing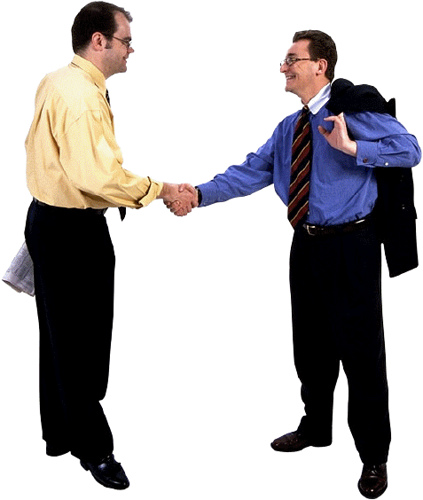 Malaysia
November 11, 2008 2:40pm CST
i've been invited to join MLM, and have been promising good money-return, as my profit. i just need to buy their product, worth 90 dollar mangosteen-healthy juice ( 2 bottles ) every month, and need to get people to be my downline ( just like referrals ), the more i get people downline under me, the more benefit i will get. and it's true, they pay! BUT--- dont you think, trying to get people to be under you is hard, and yet persuading them to buy 90 dollar juice is kinda way-to-expensive? each month!anyone can share tips? or share opppinion?
6 responses

• Singapore
12 Nov 08
i have been into many MLMs and none work..You could recurit downlines but after a while, they give up and their efforts gone. Do something else such as insurance and property, the rewards are more direct. Closed one deal, you get good money. Run it as though your own business, set your goals and with hard work, you reap much better rewards for insurance and property then MLM..

• Malaysia
12 Nov 08
it seems from all comments, i can say mlm really stinks! getting downline is like searching a pot of gold along the street, which is kind hard, but yes not impossible. all i can say, mlm really screw you up!

• Philippines
13 Nov 08
MLM stinks only for those who cannot make a recruit. There are many reasons why people are joining MLM. From my experience working with this company, not every body only after how much commission they can make. A lot of them join for the benefits of the product itself (In our case its Health Products). Many of our members joined because for good health and life style our product is offering. For it would saves them a lot if they join the company and enjoy discounts and if they want, as well as the opportunity. You see... when you sign up to join MLM program you already entitled for a discounts in your purchase. For a new member sure it is not an income but it can add up to your money savings. MLM is good if not the best source of extra income and savings but definetly not for LAZY people.

• Philippines
14 Nov 08
Also i would like to add, MLM is a business for leaders. If you don't posses a character of LEADER you better stay out of these industry. Believe me you can't survive a month like many others did.

• Philippines
12 Nov 08
I know MLM because i am working as accounting supervisor in the number one MLM company here in the Philippines and our top network leader is earning just around P1.5 million a month. Right now, our department are rendering overnight here in our office just to verify checks of distributor's commissions to be released on the 20th.

• Malaysia
12 Nov 08
true ! and you'll end up just wasting your time and money! even though some of my relatives manage to get a lot of profit from mlm because they are among the first one, but then most of people joining more work less paid. mlm really not fair!

• Philippines
13 Nov 08
MLM is legit and its really works. Just come to think of this, When you but something directly from a store you only get things that you bought. In MLM the idea is to eliminate this tradition. Instead of paying voidable marketing expenses, manufacturers go directly with its consumer and let them introduce and promote the product for their co-consumer. In return they get commissions and discounts in every purchase and for the purchase of their down lines. This it where they generate income from Networking. Now, how could that be unfair when all of its members benefits by commissions of by discounts on the products they bought? I am new in online money making business and a lot of people who started ahead of me already earned generous amount of money like for myLot for example... By now, i am earning $0.08 since i register up to this writings compared to its pioneers i bet they already had their pay out several months ago. Just because i learn this business by now, will make myLot unfair? Like i said, In MLM all members has its own benefits and it vary depending on how you are taking this business seriously. No one will pay you just by doing nothing and its a well known fact that each of us must realize.

• United States
12 Nov 08
My husband is involved in so many MLM's that I am going crazy. It is very hard to get people to join because of the monthly fees. Then when you get someone to join, they do not promote the business, then gets tired of paying the fees, and eventually drops out. A lot of people expect instant gratification and when it doesn't happen they no longer want to be a part of it. Recruiting people is hard, I can not even get people to join Mylot, and it is free.

• Malaysia
12 Nov 08
i'm totally agree with you, even i dont have any referrals. people nowdays just want less work paid more..which is not going to happen. the montly fees is totally cant be tolerated

• Philippines
11 May 10
Yes, it is true. Such problem exist in MLM. But there's a solution. Instead of focusing on promoting the business opportunity of MLM, focus on marketing the products' benefits first. Let's say for example, if you are promoting a product that is known to treat cancer problems (and there are many MLM companies who have that kind of product), find customers for that product first! Introduce the product to them, create results and testimonies! If your product is really effective, you will gain loyal customers for your business, and eventually the testimonies will spread. Let the product sell itself. People will buy your product not because they are interested in the business, but because they need the products! Business opportunity is just secondary to them. In that way, you will be building your MLM business the natural way, solid way, and you're building an income for life!

• Philippines
12 Nov 08
I just hate being recruited or invited to join in MLM... mainly because they lure people to their office on the pretense of something better or a totally different thing... A few nights ago i received a text saying that i was invited to a certain business seminar... with a great incentive... and i was so sure that it was a seminar about MLM... i hope they would just say the truth first... so that we who are not interested could just tell them immediately...

• Malaysia
12 Nov 08
yeah...they just come to us, calling, ym you, sms you none stop...disturbing our life...but that is how it goes

• Indonesia
11 Nov 08
hi, i've been in MLM before and yet it is hard to persuade people to cashout their money continuosly every month to buy products. People usually want to earn money from it but to get more people under you is not that easy like taking the bonus. but now i have a good business. u just need to cashout $150 and persuade 2 people minimum on your group. in your group u just need 7 people ( this is maximum ) to have bonus, worth $225 to $350. it payday check. u can see my blog krchingpayday.blogspot.com or www.krching.com/cashflay GBU

• Malaysia
12 Nov 08
i'm in the same shoes as you are. convincing people to buy things, more over it's 90usd juice, and each month, i dont think so. i'll have a look at your link

• Philippines
25 Nov 08
I have joined a number of MLM companies and have actually made good to 1 of them. However, I no longer use their product because there are other products out there in the market which are much cheaper and with the same effect that I could use. Those MLM products are actually so overpriced.

• Philippines
11 May 10
Can you name that company with good but overpriced products? I am interested to know.