Gong Li is now a Singaporean... SO?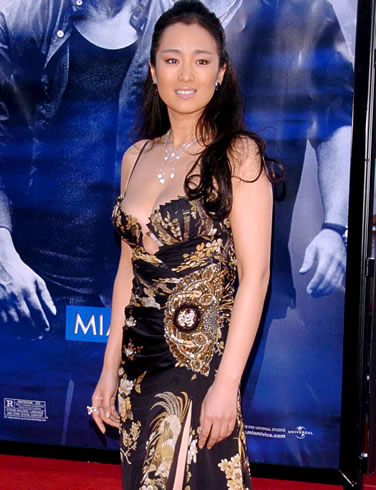 Singapore
November 11, 2008 10:57pm CST
I am partly amused when I read the news articles about how chinese netizens are brandishing her to be a traitor for changing her citizenship. She is married to a Singaporean for more than a decade. She decides to become a singaporean, that is her business. What makes her a traitor just because she changed her citizenship? What do I care if she decides to be an african or an american or a russian for that matter? It is her life, her choice. In this day and age of globalization, one would expect nationality changes to be common. Why the furor of her change of citizenship? You mean there are no other chinese from china renouncing their china citizenship to join the ranks of some other countries as their citizens? With so many millions chinese overseas, that is not possible rite? If that is the case, then why is it that when Gong Li makes the switch, she is being chatised so harshly? Share your views!
10 responses

• Singapore
14 Nov 08
It could be that she is a world class actress who is very popular round the world! She is 'their' icon, and with her converting her citizenship to be a Singaporean, they are losing 'their' icon to Singapore, who will then be able to claim Gong Li as one of our actress. So, it is a case of sour grapes.

It's true that many China nationals have been converting their citizenships to become Singaporeans. we see lots of them in Chinatown1 But, none of them have been criticised for it. Why? Because they are nothing to China? So, to China with its large population, they feel that it is perfectly alright. However, to lose a popular icon that is long associated with China is like... (you get my gist)

• Singapore
17 Nov 08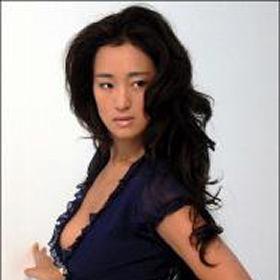 Still, there is no need for mud slinging the way they are doing. Shows the ungraciousness and the double standards they have even for their own people. I mean, she has a life outside of the screen. And if in the life, she chose to be another nationality to be with her family, it is her choice. Why is there a need to critize her for her choices she made? There is also no need to call her nasty names like Sl*t, or Traitor. What have she done to deserves such names?

• Singapore
18 Nov 08
That's the weird thing about human nature. It's a case of sour grapes like I mentioned earlier on. Lol, you seem to be quite intent in defending her.. Guess you are quite an avid fan of hers! If I recall correctly, Zhao Wei has also been through the same mud slinging names just for wearing the Japanese flag. Dotz.. It's not the first time that this is happening, so there is nothing to be surprised at.

• Singapore
3 Dec 08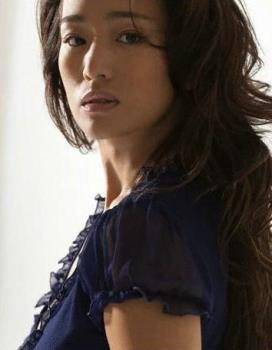 ha ha ha ha ha... I am not defending her for the sake of it. I was reviewing the stack of papers I have at home. And reading about her change of citizenship, it got me curious as to why the netizen of china is so against her decision. I mean, she has a life of her own. And she is definitely not the first to do it. Neither am I a fan. I just found this to be an interesting topic to start here on mylot. And also seek the views of the people here to see what they think about this issue. I mean, if she is the first person to renounce her citizenship to take on another, I may understand the backlash that is happening. But she is not the first one to do it. So why the vehement comments and name calling on her and not on the other stars that did the same thing before her? Double standards rite?


• Indonesia
13 Nov 08
She is pretty, since she as one of my favourites actress but i don't really care about their own life anyway ...

but maybe she has her own reason to do that, maybe her husband told she to change her citizens, we don't know about it ... i can't judge as a traitor to their country only just by changing their citizens ...

• Singapore
13 Nov 08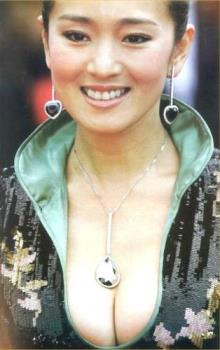 Precisely. Just because she became a Singaporean, the netizens of China are condemning her. Why so harsh towards her? Why not harsh towards other China citenzens who renouce their citizenship and took on the nationality of their host countries? What makes Gong Li so special to be at the receiving end of the barrage of nasty comments from the web?

• Indonesia
13 Nov 08
Humm .. i guess she don't care about it too, as an actress, she's get use to it, habitual, and it's commonly happen almost with actor or an actress

By the way, you have a lot pic of Gong Li, do you fans of her?

how to attached a photo from the response?


• Singapore
17 Nov 08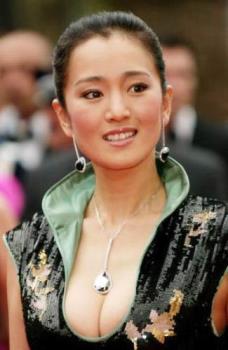 I too cannot understand why there is such a backlash on her decision to renounce her China citizenship. And you rarely, no, correction, never read any thing like this when other Chinese switch citizenship. Especially those that goes overseas and then join competitions against their own, former, fellow Chinese. Those are OK. Even other famous Chinese stars who took up citizenships else where are not targeted. Case of double standards, isn't it?

• Singapore
12 Nov 08
haha. CHina is just feeling that it's unfair.. BEcause as the papers also mentioned, china citizens are saying, if changing citizenship is so good, then how come there are no americans willing to change their citizenships to being part of china.. lol =D I guess to them, it's more like a lost of a national treasure, whom brought fame to china, and now that they have lost it, they think that it's not fair to them.. hehe


• Singapore
13 Jan 09
Lol you might be right in saying that it's a case of double standards. The most probable reasons for this happening is that Gong Li is pretty much a big star, and by her renouncing her China citizenship, they are losing a citizen that contributes much to China's name and reputation, instead the credit would now go to Singapore. For those Chinese nationals playing sports, well logically speaking they are just well known players within China and SIngapore and the countries that buy them over. That's all to it, but Gong Li is a person who is famous globally!

• Guangzhou, China
13 Jan 09
I just regard it as Gong Li's own business. She can decide her lifestyle. If she thinks to be a Singaporean, that's alright. After all, her husband is a Singaporean. It will be convenient for her to have the same citizenship as her husband. As to the traitor, it is just a terrible and serious abuse to her. I love China




• China
3 Dec 08
dual nationality is becoming more and more popular.i think a broad-minded country should allow its citizen have one more citizenship. but gong li is not a common people ,you know,so the swtich of her citizenship has important image to most of chinese people.maybe she should explain her normal case,that could cut people' dissatisfied.

• Singapore
4 Dec 08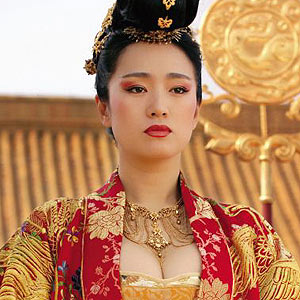 What ever the reason she has for her decision, it is still hers to make. There is no need to call her names like sl*t or traitor or any other names. I am not defending her decision in anyway. But to treat her like she made a grave mistake towards the country is a little harsh. She is afterall, a person with a personal life. What makes her different from other stars who have taken up other citizenship?

• China
2 Dec 08
Hello ahgong. I think that it is completely her own business. She is the one to choose the life that pleases her. It is true indeed that there are so many overseas Chinese having a foreign passport being a citizen in the country where they live and work. It is completely up to their own choice, I think. Thank you for the discussion.

• Singapore
3 Dec 08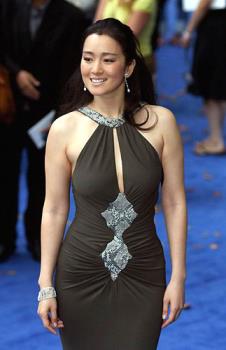 Yeah, I think so too. It is her business whether she want to renounce her citizenship or not. She can become and American citizen. Or an African for all I care. It so happens she chose to be a Singaporean. The question is this, she is not the first to renounce her citizenship to take up another country as her home. Why the vehement backlash about her renouncing her China citizenship?

• Singapore
14 Nov 08
If she can be called a traitor, and if traitor is such a "useful" word to label one country's citizens benefiting from another country, then how about those Chinese university graduates who leave their homeland to find jobs and live in Singapore? My neighbour is an example and the family love living here. Do I call them traitors? How about disallowing foreign companies setting up factories in China, especially Japanese companies? Do the Chinese call their government traitor? It's so amusing to know there are some urban people who prefer to live in isolation from the world and use candles instead of electricity, but claimed to be critics of everything.

• Singapore
17 Nov 08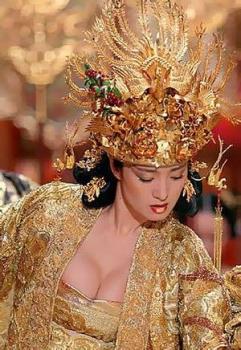 Totally agreed with you on that. That is why I am so puzzled by the vehement backlash on this actress when she was sworn in by the Singapore authorities. It is afterall her choice. Why pick on her and not the many other chinese who took roots in other countries? Are they not also doing the same thing Gong Li does?

• Philippines
12 Nov 08
If Gong Li is just an ordinary Chinese citizen who changed her citizenship... i think peple will not take notice... but since she is a very talented and famous and was even voted as the most beautiful woman in China in 2006... we cannot blame the Chinese people for feeling sad... angry... etc... about her decision... But in the long run... they will learn to live and let live... since there is nothing they can do to make Gong Li change her mind or go back into being a Chinese citizen again...

• Singapore
13 Nov 08
If I were Gong Li and I read some of the comments on the web about her decision to switch, I would think twice about going back as well. I mean, just because she is a celebrity in China, it restricts her right to choose where she wants to sink her roots? We are living in the 21 century for goodness sake. What amuses me is, if she were an ordinary citizen renouncing her citizenship with China, it is ok. She is not a traitor or a sl*t or some of the nasty names she has been branded with. But she is a star in the movie industry, she becomes one of those names they called her? Double standards?

• Singapore
12 Nov 08
I didn't know that her husband is a Singaporeans and they have been married for a long time. Anyway, I was wondering whether she is here that much. There are many people who has citizenship in a particular country but they are never there at all. There was a joke during the recent Olympics about a participant who is a citizen of a country (can't remember which) but has only stepped there once. They are giving him citizenship just because of his sporting talent. Not sure about Gong Li though...

• Singapore
13 Nov 08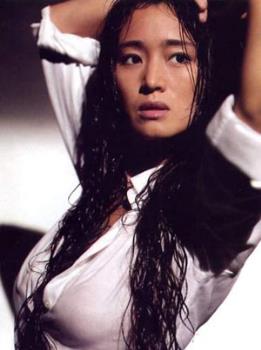 It doesn't;t matter if she is here much or not. What matters is she made a choice. And that choice is her sovereign right. Why then does the netizen call her nasty names like sl*t and traitor? You do not see reports of Jet li being lamblasted for giving up his china passport for a US one? So what makes Gong Li so different?I am sure she is not the first star from China to migrate and take up citizenship in another country. But the rage of Gong Li's decision seem to spark a very big rage on the net. Question is why?

• Malaysia
12 Nov 08
for me, it's up to that person because we all have freedom and need to choose in certain situations, such as the citizenship. different people have different point of view. just like bloggers whether in myLot, myspace, friendster and etc. gong li's not betraying..just she need to convert her citizenship because her husband's a singaporean..me also will definitely follow my future husband's citizenship...if i hve one..LOL

• Singapore
13 Nov 08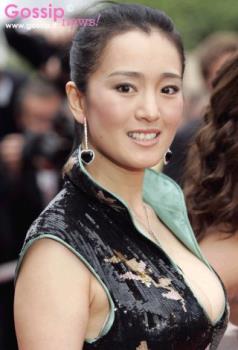 Yeah, I too agree that the choice is hers to make. I didn't see them make a big hoo har when Jet Li became a US citizen. I mean, other than being on screen, she has a private life and a family too you know. If she thinks it is better for her and her family that she migrates here and take up citizenship, what has it got to do with the rest of the people of China? It is her choice rite? Why then the rage over her renouncing her Chinese citizenship? I am curious.