i dont want to kill them...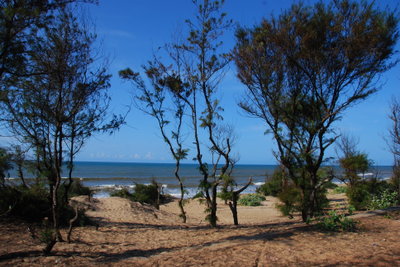 India
November 12, 2008 9:24am CST
i have these long legged spiders in my gardens. i know they are friendly, eating away the nuisance causing insects...but the problem is that my friends fear going deeper into my garden.just because of their fear of spiders. i don't hate spiders. they are helping me. but my friends tell me to terminate them. they might be dangerous. but, in my place poisonous spiders are very very rare. still, they ask me to terminate them. what do i do??
5 responses

• United States
13 Nov 08
Keep the spiders in your garden and your friends out.

• China
13 Nov 08
Haha....maybe your suggestion is acceptable! Aha, he will finish a difficult selection!

• China
13 Nov 08
Talking of spiders, first of all, I want to ask you one question that have you even read the book or watched the film "Charlotte's Web"? Well, if you finish it, I thin your answer will occur automatically from your thoughts, so just try it. And do not forget to tell me you final choice, ok? In china, there has a saying, if a red spider climbs on your body, which remind you that something lucky will come to you! Hehe....that's true for I met it once.

• Olney, Illinois
13 Nov 08
The first thing you do is do not post pictures in your discussion that do not relate to the discussion. It is against the guidelines. What you should do is post a picture of one of the spiders you are talking about so someone can tell you if they are harmless or not.

• India
9 Nov 09
Well, i think sunshinelady is right. You don't really have to listen to your friends if they say something thats not in your favour. I would advise you to take the help of a gardener or an insect expert. They could tell if the spiders are dangerous or harmless. Likewise they can also advise how to keep their count low. Have a good day.

• United States
23 Jan 09
I don't think you should get rid of them because your friends asked you to. The spider is helping your garden and keeping insects down. That being said I have to say I hate spiders but I don't think you should get rid of them just because your friends dont like them.