Are You With (Married To or Domestic Partnered) to the Person You Love?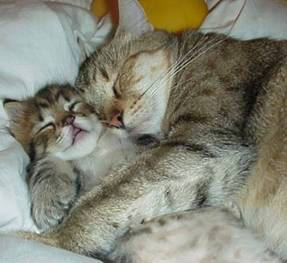 United States
7 responses

• Canada
15 Nov 08
I'm one of the lucky ones. I found and married my soul mate, or soul match, whatever it is, my husband is the love of my life and it always amazes me how i can dream of one man and no other, not even movie stars, and how he's the one i think about, want, and need. I would do anything for this man, Never do i want to be anywhere other than with him. This is a very very interesting question Donna. How are you doing?

• United States
21 Nov 08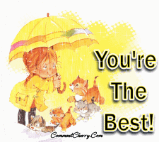 What beautiful things to say. I do hope that you call your husband to the computer and let him read what you have just told to so many people. You and he are both blessed indeed.~Donna

• Canada
14 Nov 08
I would have to say I am with the one I love. I don't dream of any other man unless you count Orlando Bloom on occasion. LOL But seriously, I met him over 12 years ago while on a holiday. After only a couple months, I moved myself and my baby daughter 2000 kms away from home to be with him. Though we have had challenging years with both of us doing things that weren't great and it wasn't always a romantic fairytale, I still get a spark when I see him. I still am very very attracted to him. Even more now than when we met. I believe you can grow more and more in love with someone. But I guess there really was something there when I moved away from my family to be with him cause I am still head over heels for him.

• United States
14 Nov 08

Vicki, There is quite a bit to be said for those sparks - especially when they turn into flames! Thanks for the comment ~Donna

• Philippines
15 Nov 08
I'm so blessed coz 7 years ago I have found my one true love and just last August we got married. In all those years it's not always a bed of roses for us we've gone through a lot but it was all worth it. I know that we will face more problems/obstacle along the way but we have faith for each other and we put God the center of our marriage so I'm positive that we can overcome everything.

• United States
15 Nov 08
i am in love with my partner of 12 years well now i love him but then i just settle.i use to think of another oh yes.buut now that i love him so much becouse the kinda of man he is today i have no time to think of another i wont trade him for no man .

• United States
15 Nov 08
I married my husband because I loved him. Some days I scratch my head and wonder why. But, most days I know the answer. That keeps us going. Relationships are a lot of work. If it means anything to you, you work for it. When you stop, it ends.

• United States
15 Nov 08
I'm married now and I know I have married my soulmate. There's a lot of times wherein we connect our minds and think alike. Even say words at the same time. We understand and love each other. Of course, there's ups and downs but that's normal for couples. The most important thing is you understand each other and respect each other as well.

• United States
6 Jan 09
I still dream about my life partner.HOw she is going to be or where is she?Sometime i feel is really somebody made for me?But I know my love is under the cloud of beautyful sky.Just waiting to be cleared to show her glimpse and create a magic in my life.