what will u do if u know that u r going todie?

United States
6 responses

• United States
9 Nov 06
i will meet all my loved ones once gain for the last time...and will eat all my favourite dishes...

•
8 Nov 06
Take out loads of loans and credit cards and hammer them. Give all my friends and family money.


• Canada
11 Nov 06
I would like to travel as much as I can. I would spend every moment with the people I love and tell them I love them before I go.

• United States
9 Nov 06
say goodbye to my loved ones and go get a nice hooker

• India
9 Nov 06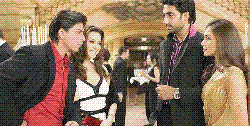 i'll meet you... so that i can pass mylot account to you and you can answer for me.. after all you are in my friend list naa...