Do You Get Angry If Someone Stops You From Getting Referrals???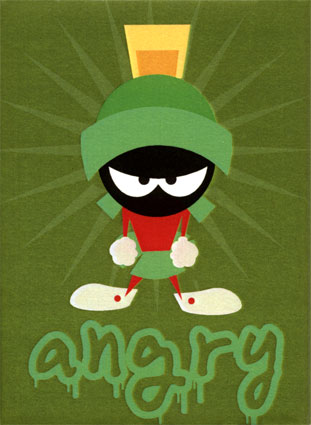 India
November 15, 2008 4:21am CST
Hey Everyone.

Sometimes we do see discussions about some other online earning sites. If a person knows that its a scam, then they do post that. So there stops the discussion. Because everyone will read that and will stop listening to what we say. If a person knows that it will be sure scam then we can accept it. Some people do post the same if they suspect that site. Will you get angry in that case???

I won't get angry. I will also read the reviews about them and if they are true I will just stop working there and move on. But I have seen some people getting angry. They ask for proofs to say that its a scam.

What do you do??
3 responses

• Malaysia
15 Nov 08
I do not think it is worth the trouble being angry over this. People can try to stop users but at the end of the day it is the users who make the final decision. Take myself as an example. I joined several scam sites even after reading they are scams. Why? Partly because I wanted to find out how they work. Partly because I wanted to see it for myself. Partly because I realise there are sore losers and slanderers out there.


• India
15 Nov 08
Ya you are right. Actually those persons must understand first that we are saving their time and helping them. Haha. Happy to have your response.

• Ukraine
15 Nov 08
I do not get angry but I think that people are just new in earning on internet if they say very good things about a site which is known as a scam. Sometimes I tell them that they are wrong sometimes lead to other discussions about the same topic and sometimes just dont write anything.

• India
15 Nov 08
Ya you are right. Actually as I said above I saw a persons post for AwSurveys. He said that he had got 2 payments from them and had some proof. I stopped him. If you have got 2 payments then just consider that you are lucky and stop promoting the scam site to fellow mylotters. This is what I said. He never accepted. He posted the same discussions in all the money related interest. I again asked him to stop spamming the forum. I think he must have marked me negative. Lol.