is robbie keane being underestimated by benitez?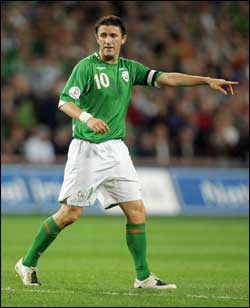 Goa, India
November 17, 2008 2:48am CST
robbie keane has been in great form and he has helped liverpool to win games when torres was absent. is robbie keane being underestimated by benitez? he was substituted in the last game for torres. is torres shadowing keanes performance? shouldnt keane be given the whole 90 mins to play?
2 responses

•
18 Nov 08
robbie is an amazing player and needs to be playing after starting to score again. i would give him the full 90 mins and would only sub him if we were a few goals up and didnt need him. his work rate is great and always gives 100%, just wish wolves still had him lol

•
17 Nov 08
I think that Robbie Keane should be given the full 90 minutes, it would do wonders for his confidence. As long as he is not going to exhaust himself. I don't think that Rafa Benitez is underestimating Robbie, but he may feel that he is protecting him as Liverpool cannot afford to have too many strikers out with injury or tiredness. I don't think that Torres is overshadowing Keane but the Torres/Keane partnership that Benitez imagined has not really materialised yet, so maybe Benitez is just trying to find out how best to accomodate them both.????