Kaki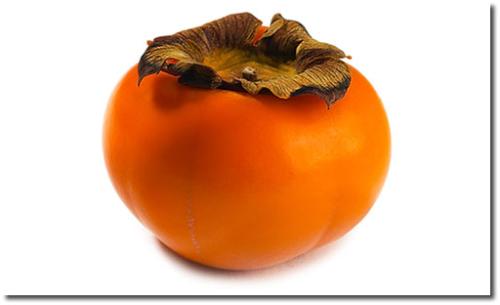 Slovenia
4 responses


• Slovenia
17 Nov 08
you can get it this time of year (early winter time) in the supermarket, now they are properly ripe. It looks like its falling apart, but in order to taste good it has to look like it. If they still look all nice and pretty then they will not taste good yet. It tastes sweeter then kiwi, its sort of like sweet soft jelly :) But it has to well ripe as it can taste very tart otherwise.

• United States
17 Nov 08
I am not familiar at all with the fruit called Kaki. I have heard of one called Kiwi and I like it very much. I have heard of an artist nicknamed Kaki and a town in Australia, I think, named Kaki. There are also the type of pants that people call Khakis and the color khaki. But no, I am not familiar with the fruit. What can you tell us about this fruit? Is it similar to any other type of fruit that we may be familiar with? Where do they grow Kaki, is it raised in a warm hemosphere? Thanks for sharing your knowledge with us. Have a great day!

• Slovenia
17 Nov 08
Well its rather hard to describe it. It looks very much like an orange tomato, insides are very soft and fibrous texture, kind of thick pulpy jelly encased in a waxy thin skinned shell..you do not eat skin, it tastes really sweet but if not properly ripe they are not eatable as they taste rather tart. I like it raw, but they also dry it...I dont like those. They grow in mild areas, not too hot but not to cold either, here they grow in mediterian, near the coasts, so in quite mild, warm weather. Compared to kiwi this fruit is much more sweeter, kiwi has a bit of bitterness in it, but kaki, when properly ripe, has none. And is much more softer on the inside, sort of jelly like, you have to eat it with spoon you cant eat it otherwise really.

• Germany
19 Nov 08
I'm very familiar with this fruit. I eat this from i was small. It's not planted in my country, i think most of them are imported from China. I travelled to China last year, i saw the kaki tree, it's my first time to see it. My mom sometimes will buy some for us, but not often as it's not that cheap. It's sweet and taste good if it is fully ripe.

• Philippines
19 Nov 08
I have never heard of kaki much less, eaten it. If it tastes good then I would be interested to know more about it. I love fruit. Cheers!!