Do u agree that Burj Al Arab in Dubai is d only 7 seven stars hotel in d world?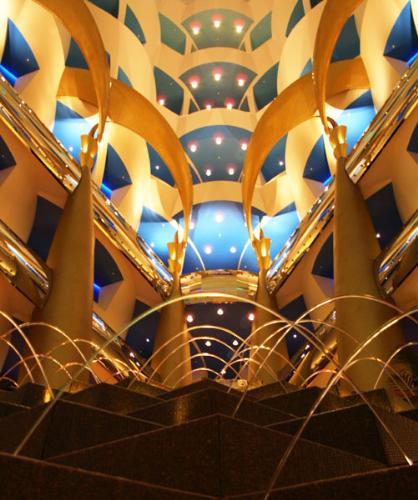 Philippines
November 18, 2008 1:22am CST
Burj Al Arab in dubai is todays' world's tallest hotel and one of the most expensive hotel to stay. It's becoming the symbol of wealth, fame and honor. Designed by a British architect, this hotel stands 321 metres along the Jumeiran beach. It is made of exquisite materials, among is gold which makes the whole thing very elegant. Along with the elegance and symbol of richness goes the high cost of accomodation. The cost of staying in a suite ranges from $ 1,000 to $ 28,000 per night. This hotel is becoming the world's rich people's favorite place, such the presidents, royal families, hollywood actors and actresses, and world's renown businessmen. Just wondering, what makes a hotel 5 or 7 stars?...and do you agree with such claim, that Burj Al Arab is the only 7 stars hotel in the world?..
1 response

• Malaysia
18 Nov 08
i would agree that the Burj Al-Arab is one the most expensive hotel in the world, but dont have any idea on how they rate these hotels.. i just cant believe that such an expensive hotel could have 100% occupancy everynite.. could they? i mean it are the rooms fully occupied everynite? my definition of a high-rated hotel would be - a place that has comfortable rooms, properly maintained facilities, great service by all of the staff,..