Snakes.........if You See......???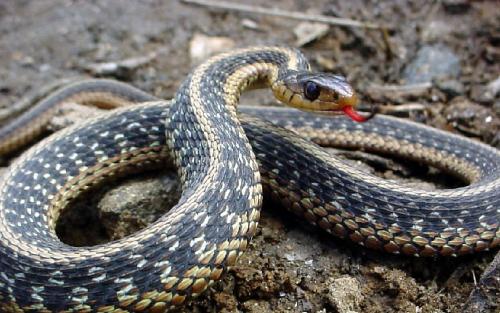 Karachi, Pakistan
3 responses


• China
18 Nov 08
Hello Tushavi. If I see a snake during the day, I won't run, but if it is in the dark, I think that I will run as fast as I can. Well, I had such an experience when one day another two of my colleagues and I were walking together when we suddenly saw a big snake about 1.7 meters long at noon. They both ran away fast, so scared, but I did not run away. I used a stone to drive it away from the root of the school wall because I did not think that it was able to attack me. With the stone going to its direction, it run away to somewhere else close to the small mountain valley. (my school was located to a small mountain) Good day, Tushavi.

• United Kingdom
18 Nov 08
Depends if its poisonous or not HAHA. Thats all i can say. If it is, i'd stand still unless it started winding its way up me at which point i'd sh*t myself (Literally). If it wasnt poisonous then i'd probably just pick it up gently and move it to the side.