What is wrong with my Yahoo messenger? Can anybody help?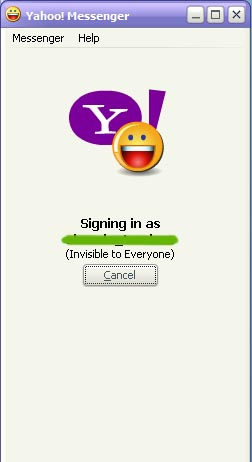 India
November 19, 2008 6:11pm CST
For quite sometime, I have been using yahoo messenger for chat. I have many friends whom I have got from yahoo chat. Basically, I chat with yahoo messenger as an alternative way of cellphone. While you need money to make a call in cellphone, it costs you nothing if you chat with a instant messnger. But for a couple of days, I cannot log in to my yahoo messenger! When I put id and password in the corresponding fields and click log in, it says Signing in as...but it does not sign in! It stays in this status. I have tried many ways but have failed to log in. I cannot chat with my friends now. It is giving me a lot of sorrow. Can anyboy help me out with useful suggestion?
1 response

• United States
20 Nov 08
There might be something with the version of the Yahoo Messenger your using. Try downloading the newest version. Or there might be a problem with your ID or password. When you put in your username for yahoo messenger, remember not to add
@yahoo
.com after the ID. Just put your simple ID. Ex: username : offspring password : *********** Not : username : offspring
@yahoo
.com password : ******** And if you are having trouble with Yahoo Messenger, go to meebo.com. There you can log on to your yahoo messenger account and chat with your friends on the web using Yahoo Messenger. You dont have to download anything.