Wedding Bloopers.............LOL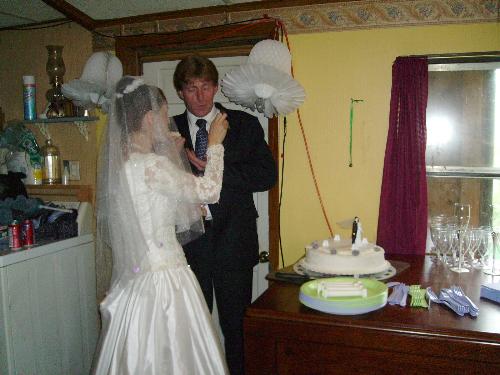 United States
November 19, 2008 7:26pm CST
What is the most embarassing thing that had happened on your wedding day? Even if your friends/relatives had gotten married and you have a funny blooper that would be a great share it. Was it witnessed by many people or were you fortunate enough to be unnoticed?
1 response

• Philippines
20 Nov 08
During the reception, guess would come up to us, kiss and hug us and wish us well.... the thing is, we didn't know who they were!!!! I though my hubby knew them, turns out he though I knew them. That gave us a good laugh while having our reception dinner.


• United States
20 Nov 08
I can just imagine that. What's even more out there, nobody seems to know who they are. At least the pictures that you show your friends and family and none have a clue. I sure do hope you guys found out who your mysterious guests were.