Do you like going out while raining?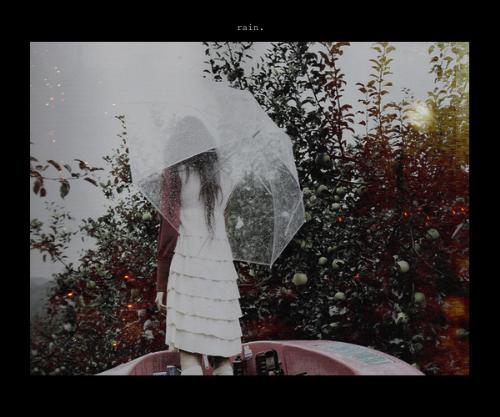 Australia
3 responses

• Philippines
20 Nov 08
Its normal i guess LOLS. i also love going out when its raining as long as there's no storm. i love to play in the rain with my friends when i was still a kid. even now if it rains and im at home, i call up my friends and we play football or basketball.

• United States
20 Nov 08
Hello Khateya :). Yes like your friend I also like to go out into the rain, but not all the time. Sometimes I go out to play in the puddles and feel the raindrops on my face, but other times I just want to stay in bed, curled up under the covers. Depends on how cold it is outside. (: I do not mind the cold, but rainy days to me are comfortable when I am in my bed, under my comforter.

• India
20 Nov 08
t depends but sometimes I like to be in the rain as long as there's no thunder or lightning and I'm with my cousins. I feel happy and I'm having fun with rain drops falling down my face. Yup,I dance like that in the rain,just enjoying and being happy. I like it went its hot and its spitting. At school today it was lightly raining and my and my friend were dancing around singing the song "I'm singing in the rain!" It's amazing feeling so free and so cool and calm..