If you were a dog? What breed do you want to be?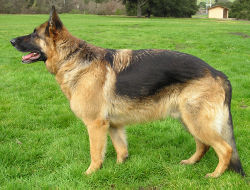 Philippines
November 7, 2006 8:24pm CST
If you were a dog? What breed you want to be? As for me, i want to be a German Shepherd Dog. Alternative names of German Shepherd Dog(GSD) is Alsatian,Schaferhund and Deutscher Schaferhund. GSDs are highly intelligent,agile and well suited to active working environments. They are often deployed in varied roles such as police work,guarding,search and rescue and in the military.GSD are also found working alongside the blind as guide dogs.Despite their suitability for such work,GSDs also make loyal and loving pets for home-enjoying living with families(including children) and other animals.GSDs are well suited to obedience with advanced and prestigious titles available to test both handles and dog in various schutzhund trials. I have once a GSD and her name is "LADY"
10 responses


• Philippines
16 Nov 06
Thanks for your reply in my discussion. I view your profile and asked you to be my friend. Then, i saw the photos of your dogs, there are very nice and cute. Take care of them and i do know you love them so much! God bless and have a nice day ahead of us!


• Philippines
8 Nov 06
Yap, you are not a dog person, it's just you want beagles as your dog!Thanks for posting!

• United States
8 Nov 06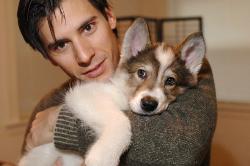 I would wanna be a wolf hybrid. Very very smart, well mannered, protective and beautiful. I would want to be a wolf husky hybrid. AWESOME AWESOME dogs!!!!

• United States
14 Nov 06
I would want to be my poodle. He has the best life any dog could have. He gets groomed every 6 weeks and lots of baths in between. He gets his hair brushed every day and eats the best food. And most of all he gets so much love and attention! He's such an easy going dog, kind of like me. Everybody loves him and thinks he's so cute! Yeah, I think I would love to be my poodle,lol!

• India
14 Nov 06
Yes i too like, but i like most of dobber men, we have dobber men in our home name is ROCK

• United States
10 Nov 06
I think I would want to be a Black Lab. They are very lovable and playful, and pretty obedient dogs. They seem to be well behaved dogs who show Love and respect back to their owners.

• United States
8 Nov 06
pitbull only, well mebbe a bulldog lol