Are there any legitimate, non-scam online part-time jobs out there?
United States
November 7, 2006 8:33pm CST
I haven't found one yet, at least one that pays well.
7 responses

• United States
14 Nov 06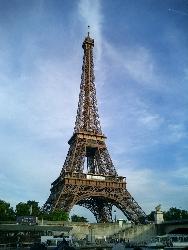 Hello I have a home business that is awesome! It is marketing travel packages. All work is done over the phone & online. No cold calling – simple to do. This is not a scam. Coastal has been in business for over 12 years & even offers health insurance to its members. This is not a job – it would be your own business. What you put into – you will get out of it. The commissions are incredible – nothing less than $1,000 Every transaction. Check out my website for details www.workwithcoastal.com Good luck with your search!!

• Canada
13 Dec 06
Here, this is what I do, and it's very legit and makes a good amount of real money. http://www.constant-content.com/?aref=2932 If you don't mind writing, this could be the place for you... you can right articles, tutorials, blog postings or reviews and sell them on this site. You write the content, you set the prices, the site brings in the buyers and when you've sold some articles they pay you your money. It's not hard to reach the payout limit either, because I've sold just one article sometimes and that has given me enough. In fact, I've even sold an article for $150. Though the average seems to be around $30 for each article today, but that isn't bad, since they aren't incredibly large articles. In total, I've made over $450 which I think is very good, and could be much higher if I took more time to write more, which I plan to start doing after the holidays. Anyway, if you have any questions, just ask and I'll try my best to help you out :)


• United States
12 Dec 06
These are the legitimate companies that will pay you to: blog post on forums write articles take surveys and more. Best of all, all the info is free. You can start earning today! If you're a blogger, be sure to sign up at blogitive. They pay weekly by paypal! Good luck! http://www.squidoo.com/supermom_in_ny/

• United States
12 Dec 06
I know of a site that lists new jobs everyday that are legitimate, the premise of the website is that anything that charges money to work from home is a scam. I just got a job through it last week, editing trivia. I love the job. www.saveandmake.com Spread it around, it's an awesome site that will go far, and right now there's not a lot of people registered so any jobs on there, not many people are applying for!

• United States
14 Nov 06
There is a new search engine that is called ChaCha. They use guides to help people find what they need. The guides make money based on search time. Doesn't pay enough to make a living, but if you are looking for a little extra dough it might be the ticket. Last I knew though, they were not excepting new guides right now.