my nephew who was born recently!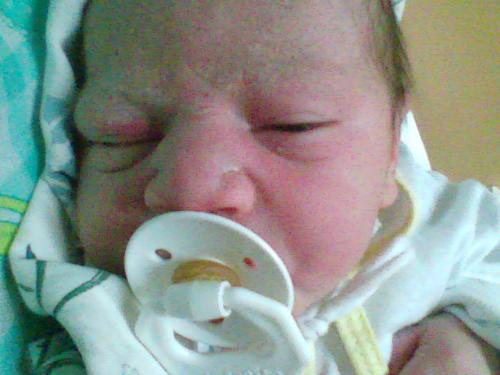 Paraguay
November 20, 2008 7:05am CST
Look at the photos of my nephew. His name is Xander was born and a few days ago. What do you think? It's cute isn't it?
3 responses

• United States
20 Nov 08
What a cutie- I had almost forgotten how sweet newborns are. My boys are 8 and 11 now and seeing that pictures makesw me realize how long ago that really was. Enjoy every minute you can with your little nephew because you will turn around and he will be walking and talking (and talking back). Congrats on your new family addition and best of luck to you and your family!

• United States
21 Nov 08
Be the Aunt he can always count on and he will treat you like a second mom and that is a great feeling- my youngest nephew treats me that way and I love it. My own children think its pretty neat too, and my oldest treats my sister like a second mom. I am sure he will Love you to pieces. Congrats again and good luck!

• New York, New York
20 Nov 08

• United States
20 Nov 08
He is so adorable. I love newborns. Light as a feather compared to my chunk two year old. So whats his stats(weight, height, etc)?