Leaves Are All Gone

United States
November 20, 2008 11:11am CST
As I look out the window I see a dreary, lonely scene. The leaves are all gone on our trees and everything looks so blah. I really enjoyed those pretty red, orange and yellow leaves that fall brings. I get a little sad when I see trees that look all bare and colorless. I miss my leaves and pretty flowers. Please mother nature, bring back the Spring real soon.
4 responses

• United States
20 Nov 08
Fall is my favorite season. Like you I enjoy the beautiful fall colors. I am blessed in the area I live to have the perfect climate for some of the most beautiful colors. I love walking and just being outside during that time. Once the leaves are gone I too feel a bit blah. Everything looks so bleak, lonely, and cold. The great thing is once the fall and winter are over color will soon again be bursting forth from the trees, gardens, and fields.

• United States
20 Nov 08
You are very welcome. I was glad to post.

• United States
21 Nov 08
Don't waste another minute, Get out you pencil and draw the wonderful shape of the trees while they are bare, Live and enjoy each season for the benefits it brings.

• United States
21 Nov 08
All the leaves are gone here in las Vegas to, but we're lucky the weather is still in the high seventies.

• China
3 Jan 09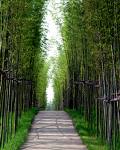 Hello Shar. Right now it is very cold winter and most of the trees are bare and colorless, except the bamboo in our county, which is green all the year round. I love to see the bamboo outside my apartment. Whatever season it is, they have green leaves on them. Good for the eye because I love to see the green. I am expecting the arrival of spring so that all the trees will come back to life with tender and green leaves again. Spring is on the corner, friend.